In the next bit of ongoing support from SCS with its simulators, a team has been formed to work on "reskinning" the California map in American Truck Simulator, giving it a complete overhaul. California is one of the three states that are included in the base version of the sim, thus making it one of the oldest maps to drive through. When compared to new releases like the recent addition of Colorado, the difference in quality is very apparent.
SCS has stated that the improvements to California will bring it up to par with the studio's "current quality standards." As such, it will include the creation of "a large number of new assets." These assets will better reflect the theme of real-life California, taking into account the state's "architecture, road systems, tourist attractions, industrial depots, and more."
To further add to the realism factor, there will also be the addition of Agricultural Control stations at the state's border crossings. These stations are designed to ensure pests aren't imported. And as players drive to those border crossings, they'll have to take notice of the "major rework" of the state's road layout.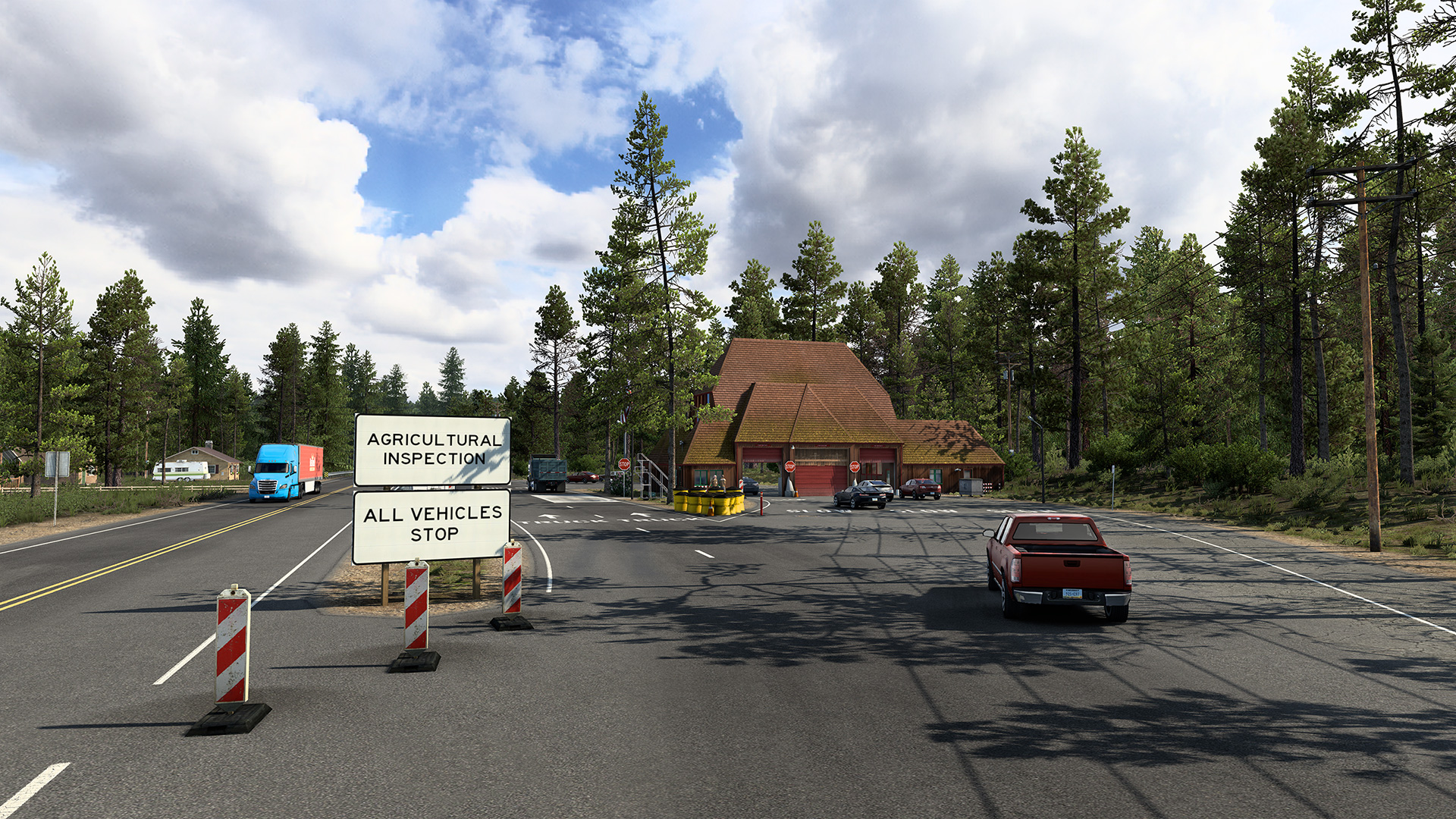 Getting ready to roll in new California
This first info drop of the American Truck Simulator – California reskin project makes note that players can expect the update to be rolled out in phases. In other words, the state will gradually be brought up to snuff. Even so, it's still going to be free for all American Truck Simulator players to enjoy. Not to mention that the new assets are going to look even better thanks to the other free update that released a few weeks ago — version 1.40, which introduced a graphical overhaul.
In related news, SCS continues to be hard at work on the upcoming state of Wyoming. As that nears closer to launch sometime this year, the studio has also revealed that Texas is the next project in the pipeline — though that's a much more far-off release.