Idaho is a state that's identity is almost entirely aligned with the ever-important crop, the humble potato. The backbone of so many great creations like fries, tater tots, mashed potatoes, and more — it's no wonder why it's such a vastly produced crop. Now, American Truck Simulator players have been tasked with hauling not just a truckload of them, but an actual truck-sized spud.
This comes on the heels of SCS Software celebrating the one-year anniversary since the release of the Idaho expansion for American Truck Simulator. The new event called "#HaulingSpuds" allows players to collect the giant potato from one of five cities in the in-game version of Idaho and haul it around the map. If for some reason one doesn't want to take on the challenge of handling a mammoth-sized potato, there's also the option to haul a trailer of lowly regular-sized potatoes instead.
However, there's a catch. This event actually has a few goals and rewards. The community goal is to complete 200,000 potato-focused deliveries. But, each player is expected to complete six individual deliveries of regular potatoes and one delivery of the giant potato. All jobs also have to be over 100 miles and originate from one of five selected cities (Pocatello, Twin Falls, Nampa, Boise, or Grangeville).
Completing the individual delivery requirements will reward a player with a dashboard item: a Wooden Bowl of potato chips. Additionally, they'll also receive the Giant Salamander Sticker, which can also be placed in a truck's interior as a decorative item.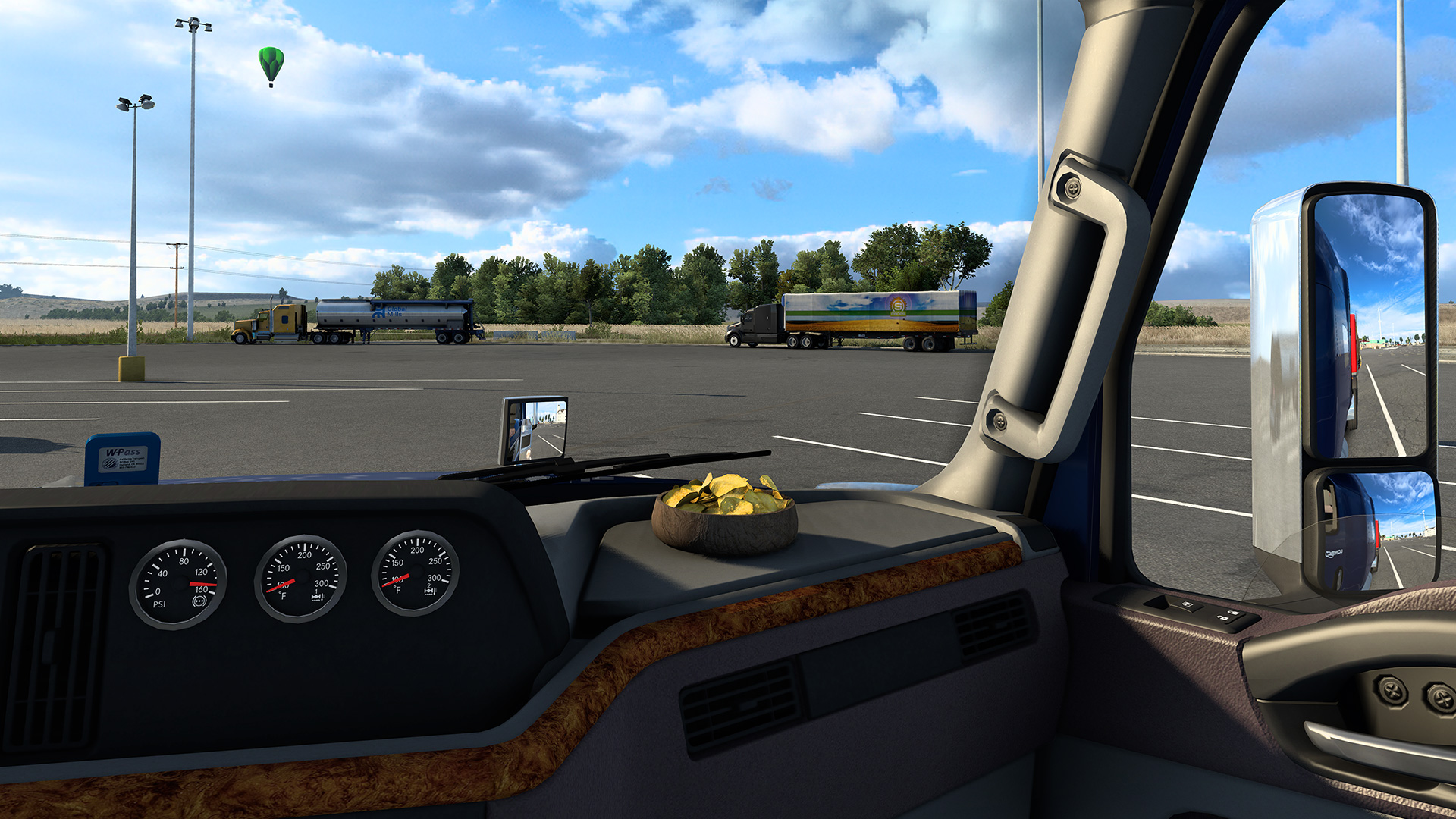 Cruisin' for crisps
Once the community goal is hit, all players who participated and completed their individual goals will also receive the Idaho Nights air freshener and Idaho Potato sticker, both of which are truck interior decorations.
SCS will be running the Hauling Spuds event until August 15, 2021. Of course, those who would like to participate are going to need the Idaho map expansion. Even if it's the only expansion for the sim you have, that will still allow you to participate.
We covered the Idaho expansion for American Truck Simulator when it first launched back in 2020 and were impressed with its abundance of beautiful scenery. The devs are now gearing up to release the Wyoming expansion for the game.