Remember Biomutant? The upcoming action RPG from start-up studio Experiment 101 was revealed years ago, before going on a bit of hiatus in 2019. It showed up again last summer with more gameplay and a new release window, Q1 2021. That's still the scheduled date according to publisher THQ Nordic, even if it feels hard to believe here in January.
However, it seems like a key release for THQ Nordic, who keep on acquiring new teams still working on games. In a recent interview with Gamesindustry, THQ Nordic CEO Klemens Kreuzer touches on Biomutant and what it means for the publisher. In short, it's still a big release for the team.
Kreuzer says that Biomutant is a title of "great importance" to both THQ Nordic and Experiment 101, the game's developer. The publisher has released a lot of existing IP recently with the likes of Spongebob SquarePants: Battle for Bikini Bottom Rehydrated and Destroy all Humans! It's important to mix in a new title or two, and THQ Nordic seems to know this.
It's a small tidbit, but the interview does describe what Biomutant will offer, at least briefly. The action RPG can be described as "post-apocalyptic Kung Fu Fable," which sure sounds like a fun time to us. The rest of the interview discusses THQ Nordic's attempts to acquire licensed games, and its plans for the 61 projects it currently has in development.
A bumpy road
We're well past three years since Biomutant was announced, and we're still not entirely sure what it is. THQ Nordic's new description of the game sure sounds intriguing, and a new look ahead of launch would be great.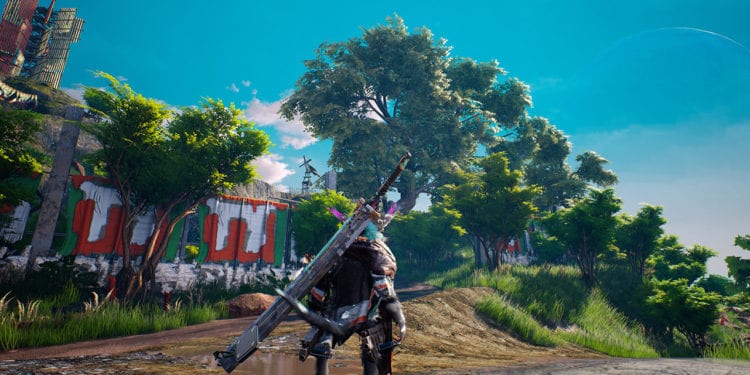 Last year's gameplay trailer had a lot of Monster Hunter flavor to it. Given Capcom's incredible success with Monster Hunter: World and its expansion Iceborne, Experiment 101 will be hopeful Biomutant can resonate. We just need a release date first.