505 Games and Remedy Entertainment have announced that Control Ultimate Edition is coming to stores as early as August 27. Consumers will be able to purchase the game with all of its DLC, including the upcoming AWE expansion, in one convenient package. The Control Ultimate Edition will be available on both Steam and the Epic Games Store, priced at $39.99 USD. Remedy also released an advert trailer to give new audiences a sense of what they've been missing.
There are a lot of pretty things to see in the game, as the trailer clearly demonstrates. In fact, there's plenty more to see in terms of content, too. The Control Ultimate Edition will include the base game, The Foundation and AWE expansions, the Expeditions mode, Photo Mode, and more. Those who are familiar with the narrative quality and intrigue found in Remedy games will know that this is a full experience.
Reality is overrated
The base game involves protagonist Jesse Faden who must unravel a mystery of multidimensional proportions. She becomes the new Director of a secretive government organization that stops alien beings known as the Hiss from taking over. Faden leverages all kinds of advanced technologies in addition to kinetic powers that make for interesting gameplay. Furthermore, the game is well known for it demanding specifications, particularly when ray tracing is on. The Control Ultimate Edition comes at a great time, because the next generation of GPUs seem to be coming soon. Many players may need to pick one up if they wish to enjoy Control on maximum settings.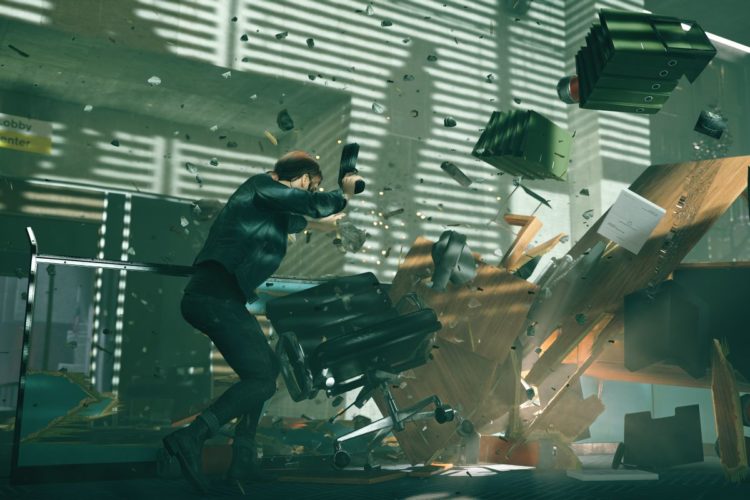 The Foundation and AWE expansions continue the story of Jesse Faden and should provide further mesmerizing entertainment. Control is a game that only seems to get weirder as it goes along, and the Alan Wake crossover is sure to continue the trend. Speaking of which, the Control Ultimate Edition seems like a pretty fair deal, considering all of its content. When you add up the cost of the base game and its DLC, it's nearly twice the value. It's respectable to see Remedy selling it for less than $60, and on day one of the final DLC release.
If you want to get a better idea of what to expect in Control, check out our full review. We scored the game well and thought it was a great, but weird action experience. Control Ultimate Edition arrives on Steam August 27 and to the Epic Games Store on September 10.