The wait for Cyberpunk 2077 has been a long one, but the November launch is almost in sight. In preparation for its debut, CD Projekt RED announced the system requirements for Cyberpunk 2077, and it looks like great news for all. Anyone with a pair of eyes will agree that the game looks phenomenal on the high-end side of graphics settings, but it's no secret it requires beefy hardware to render. The demos used Nvidia RTX 2080 Tis to show off the ray tracing effects at 60fps, but they weren't exactly telling of what players with old or midrange hardware would need. Well, it turns out that they won't need much actually. Cyberpunk will be a game that almost anyone can enjoy on PC. Check out the requirements for yourself:
Minimum requirements:
OS: Windows 7 or 10, 64-bit
Processor: Intel Core i5-3570K or AMD FX-8310
Memory: 8 GB RAM
Graphics: Nvidia GeForce GTX 780 3GB or AMD Radeon RX 470
DirectX: Version 12
Storage: 70 GB HDD, SSD recommended
Recommended requirements:
OS: Windows 10, 64-bit
Processor: Intel Core i7-4790 or AMD Ryzen 3 3200G
Memory: 12 GB RAM
Graphics: Nvidia GeForce GTX 1060 6GB or AMD Radeon R9 Fury
DirectX: Version 12
Storage: 70 GB SSD
Just because you can, doesn't mean you should
Now before you go celebrating the fact that your brick of a PC might still stand a chance, consider a few key factors in the minimum requirements. First off, you're going to need 8 GB of system memory at the very least. According to the August Steam Hardware Survey, there's still a decent number of people out there below 8 GB. If you've been pinching pennies, but want to play this game, the second half of 2020 is a great time to finally give in and upgrade. RAM prices are low, and there are new high-performance kits out there that might even drive down the prices of 2400-3200 MHz even further.
The next point of consideration for you is related to storage. Cyberpunk 2077 is an open-world experience, and we all know how those kinds of load times look. Consider finally investing in an SSD. These are incredibly affordable these days, and you don't even need a fancy PCIe 4.0 model to do it. Even a simple SATA III interface will far outperform your traditional HDD. Upgrading this will result in better initial loading times and a more seamless experience as you move from area to area in Night City.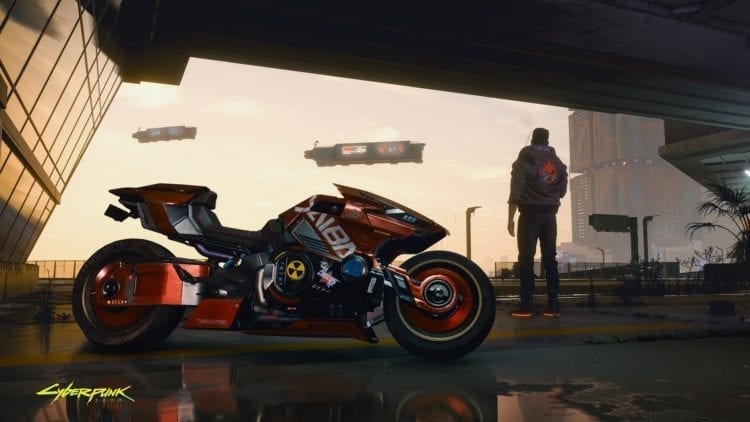 The last thing to note is that this game will run in DirectX 12. You should be fine, unless you have some really ancient hardware. We suspect the listed minimum GPUs and CPUs will work, but not gracefully. The newer API is not very forgiving to lower end hardware and certainly won't have the experience you're seeing in the trailers. You might chug along at 720p 30fps, but again, there's some great new hardware coming to the market. Just because you can use old hardware, doesn't mean you should. However, we certainly commend CDPR's versatility and thoughtfulness for bringing its latest game to everyone.
If you're wondering where to go from here, consider checking out our coverage of the RTX 30 Series, Samsung's PCIe 4.0 SSD, and AMD's ongoing teasers for affordable, next generation hardware. With the right hardware, you can crush Cyberpunk 2077's system requirements come November.