Destiny 2's Joker's Wild DLC is here. The Season of the Drifter is now live, and with it comes new activities, weapons, armor, exotics, a 700 power level cap, and a gameplay loop revolving around Gambit Prime and The Reckoning. Much of the narrative surrounding Joker's Wild is centered on The Drifter, the enigmatic space hobo/rebel biker/Matthew McConaughey wannabe, and his relation to The Nine.
Here's our collection of guides for Destiny 2: Joker's Wild. Feel free to check out each one for a more in-depth look at these activities and features:
We'll be adding more Destiny 2: Joker's Wild guides as the Season of the Drifter rolls along and Bungie adds more content. Don't forget the calendar of activities and roadmap for the Season of the Drifter:
Related to this articleRelated to this articleRelated to this article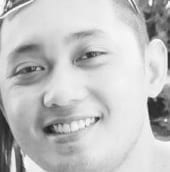 I'm a small business owner who's also writing on the side, contributing in various websites under the Enthusiast Gaming umbrella — Destructoid, Flixist, Daily Esports, PlayStation Enthusiast, and PC Invasion.
My Steam library has 1,131 games at the moment so we definitely have a lot of things to talk about.