Destiny 2: Season of Dawn is ending. On March 10, the game's universe and narrative will transition into the Season of the Worthy. Guardians will see the return of Trials of Osiris, the high-stakes PvP game mode, as well as new activities such as the Seraph Towers and rewards like the Fourth Horseman exotic and Warmind Khanjali artifact. Check out the reveal trailer below:
Destiny 2: Season of the Worthy – Rasputin and the Seraph Towers
If you've been following Destiny 2's ongoing narrative, you'd notice a couple of important developments. The first is Osiris' meeting with Rasputin via a short cinematic. The second is the fruits of your labor after donating all those Polarized Fractalines via the Tower Obelisk (which was also accompanied by another cutscene).
That brings us to Destiny 2: Season of the Worthy. The Tower is under threat once more (it always is), and Guardians will need to empower Rasputin's weapon systems and defenses. The main PvE draw related to this would be the Seraph Towers. These would be located in the usual exploration zones, and they're designed as public events. At a glance, it seems we'll be seeing something akin to Warmind's Escalation Protocol or Forsaken's Blind Well as opposed to activities with automated matchmaking such as the Season of Opulence's Menagerie or the Season of Dawn's Sundials.
Destiny 2: Season of the Worthy will also have new challenges deep in the bowels of existing lost sectors. Known as Seraph Bunkers, these "legendary lost sectors" will present threats that need to be eliminated before reconnecting the system to Rasputin's network. Likewise, we may see the return of the Almighty, the flagship of Dominus Ghaul, the big Cabal baddie fought and killed during the base game's campaign.
Trials of Osiris returns
Perhaps the most talked-about addition to Destiny 2: Season of the Worthy is Trials of Osiris. The high-stakes, ultra-competitive, "sweaty" PvP game mode makes its return after being on hiatus for a couple of years.
Trials of Osiris attracted a fair bit of controversy during the previous week when it was announced that Artifact power level gains would be enabled, making it unfair to those who don't like grinding bounties and dregs. Since then, Bungie has reneged and this system would be disabled for Trials matches.
Trials of Osiris will have a 960 power level requirement before players could partake in the activity. Fear not because it's available to all Destiny 2 players regardless of season pass ownership. Similarly, the 3v3 game mode will reward you with pinnacle gear, provided that you win multiple matches in a row. Lastly, winning seven games or "going flawless" will net you additional rewards and a special trip to the Lighthouse in Mercury. Yeah, that's what those Fractaline donations were for — funding a cozy time-share vacation spot in an exotic location.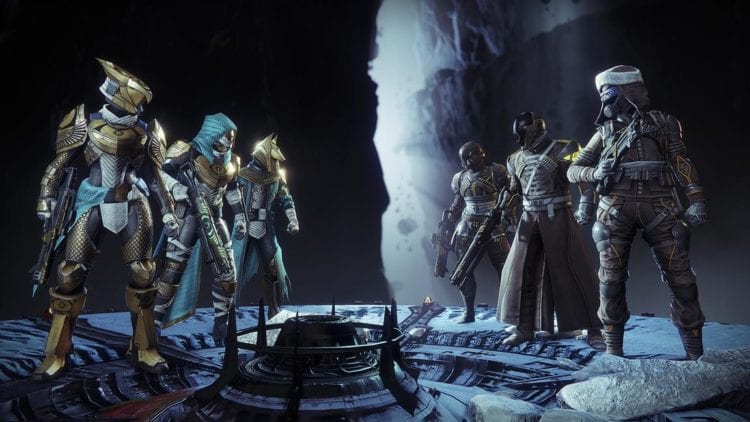 New and returning exotics and content
So far, Bungie has revealed three exotic weapons for Destiny 2: Season of the Worthy. These include the Fourth Horseman (an exotic shotgun from Destiny 1) and Tommy's Matchbook (an exotic auto rifle that's instantly available for season pass owners). Along the way, you'll level up the Warmind Khanjali artifact.
Destiny 2: Season of the Worthy even introduces the "Grandmaster Ordeal," a new Nightfall strike difficulty. It's got its own seal/title that can be unlocked, and you'll also get endgame rewards. Finally, there's the "Guardian Games" activity which is simply touted as a "class competition" available to all Destiny 2 players.
It's still too early to tell how Destiny 2: Season of the Worthy would fare. This is the first Destiny 2 DLC/season that has a heavier focus on the PvP aspect which can, potentially, alienate entire subsets of the player base. At the very least, here's the content calendar for what you could expect moving forward:
---
Destiny 2 is available on Steam. You can also check it out via Bungie's website. We'll keep you posted with more developments as well as features and guides once Destiny 2: Season of the Worthy launches on March 10.