Earlier today the official Battlefield channel on YouTube uploaded a new video for their upcoming title, Battlefield V. The video showcased the many game modes that will be available and also introduced us to some new mechanics.  Let's break down what we learned from the video:
So many game modes
Staples such as Frontlines, Domination, and Conquest will be returning in Battlefield V, but some new modes have been introduced as well. New to the franchise is the Grand Operations, which will be composed of the Airborne, Breakthrough, and Final Stand phases. Grand Operations will span four in-game days and be based on historical battles. The mode will start with the attacking team beginning an airborne assault and working on taking down Anti-Air emplacements. The airborne assault will be followed by Breakthrough, where the attacking team must blast through the defender's fortifications and set up a forward base. This leads into Final Stand, where the defenders must hold off a final push from the opposing force or die trying. All of these phases can also be played as individual game modes as opposed to having to play all three modes in succession.
Also new to the Battlefield franchise is Firestorm, which is DICE's response to the Battle Royale craze that is taking the world by storm. The developers are still being a little cagey with details on Firestorm, but we did learn a couple things today. Firestorm will consist of 16 squads of four for a total of 64 players. The new battle royale mode will take place on "the biggest map in Battlefield ever". The map will be full of weaponry and vehicles, including tanks! It is unclear how exactly vehicle and weapon spawns will be handled. For example, will tank spawns be totally random or will they be set to spawn in specific areas of the map? Will weapon and ammo spawns behave in the same way? The answers to these questions remain to be seen.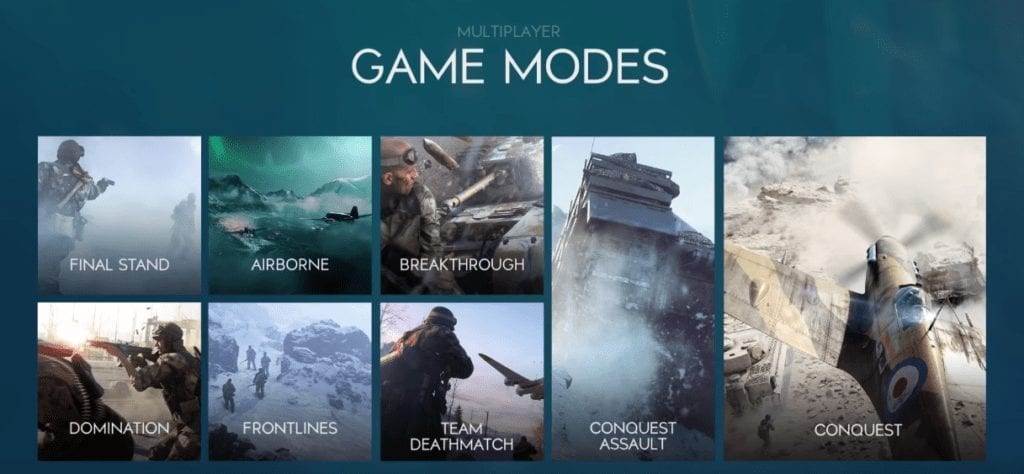 Battlefield V's cornucopia of game modes.
New rules of engagement
With a new release, DICE is taking the chance to revamp many of Battlefield's core mechanics to keep them fresh. Some of the focus was on "fluid player movement" and "better gunplay". The destructible environments and bullet penetration also seemed to have gotten an overhaul. It seems Battlefield V will let us all live out our lifelong dream of taking down a house by driving a tank through it. As great as that sounds though, by far the biggest change is the new Fortification system.
Battlefield V will enable players to build fortifications and defenses, such as sandbags, in specific places on each map. The Support class will be able to build some advanced defenses, such as tank traps. Fortifications can also be built to help players move around the map and flank enemies using things like ramps. To this end, players can also repair bridges to make new paths for their vehicles.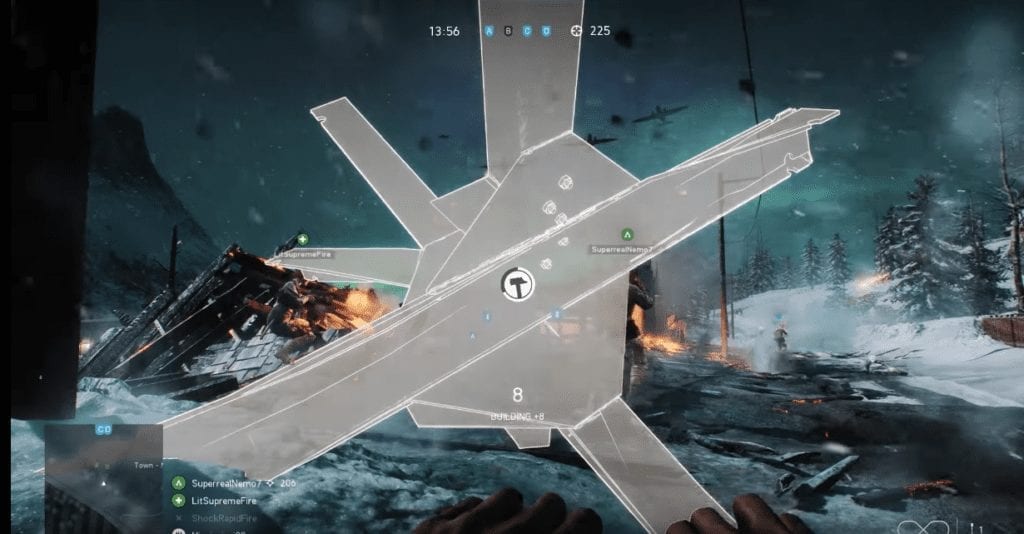 Fortifications bring a new way to support your team outside of combat.
War Stories
The single-player story mode, War Stories, will also be returning. This narrative portion of Battlefield V aims to tell the untold stories of World War II from all sides of the conflict. In War Stories, we will get to see everything from the struggles of a young Norweigan resistance fighter, to the tale of a British criminal who was deployed to the African front to help the Allied effort. The name of the final chapter, The Last Tiger, could even allude to a story from the perspective of the crew of a fearsome German Tiger tank.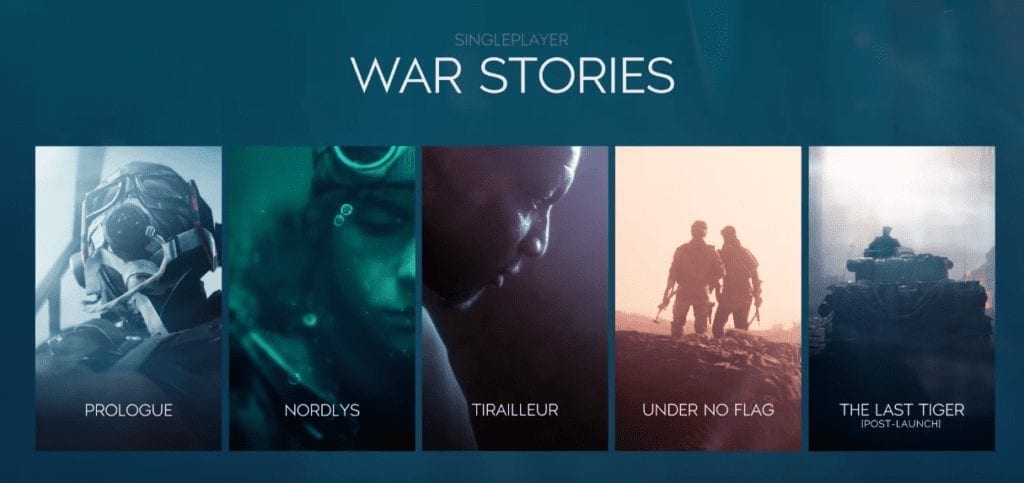 War Stories reminds us of our history and the heroes that inspired this game.
An evolving war
With the removal of premium paid content, Battlefield V introduces "Tides of War". Battlefield V will be supported post-launch by a free drip feed of maps themed around specific eras of World War II. For instance, at launch Tides of War will be set in France during the Spring of 1940. During this period, it will focus on the fall of Europe to the Axis powers. Later, in 2019, the mode will shift forward to the rise of the Allied resistance and will feature new theaters of war, such as Greece.
Final Thoughts
After a rocky start, Battlefield V is shaping up to look like a powerful entry this holiday season. The overhauling of existing game mechanics, additions of new ones, and the promise of free content post-launch make Battlefield V look very appealing. WWII has been a setting for many great stories, so it will be interesting to see what DICE cooks up for their War Stories mode. It will be very interesting to see how players take to the new changes, like Fortifications and Firestorm.
Battlefield V goes on sale November 20th. However, an open beta begins this week for anyone who preorders the game and all Origin Access members.