Call us gluttons for punishment, but here we go; bring on the Marauders. Doom Eternal is back to deliver hell (via those damn Marauders) in its first of two campaign DLC packs. Doom Eternal: The Ancient Gods part one releases today and takes us back to the Maykr's realm. Bethesda has dropped a launch trailer showing us what to expect.
As was anticipated, The Ancient Gods part one is going to deliver a ton of hellish landscapes to shoot our way through. While most of them look relatively similar to what Doom Eternal's main campaign delivered, we're just fine with that. Doom Eternal added a ton of environmental variety over its 2016 predecessor, taking the player to Earth as well as Mars. That enabled Eternal to showcase some truly stunning levels, running in the latest version of the id tech engine.
Now, The Ancient Gods looks like it'll switch between Earth and Mars too, as the Legions of Hell are threatening to expand. To repel them, you'll have to battle back to the Maykr's realm, a location explored in Doom Eternal's main story. That means yes, Marauders are back, along with your usual host of new and returning enemies.
Eternal's post launch plan
Bethesda and id Software are approaching things a little differently with Doom Eternal. Id Software has delivered small updates and events across the original campaign and the game's battle mode since launch. These include tuning and gameplay tweaks for battle mode, and special in-game events for both campaign and battle mode. While these tweaks continue to be implemented though, the team has been working away on a substantial two part campaign DLC, with part two dropping next year. Doom 2016 never got a proper campaign expansion, and we're looking forward to getting another chunk of Doom before an inevitable sequel comes out.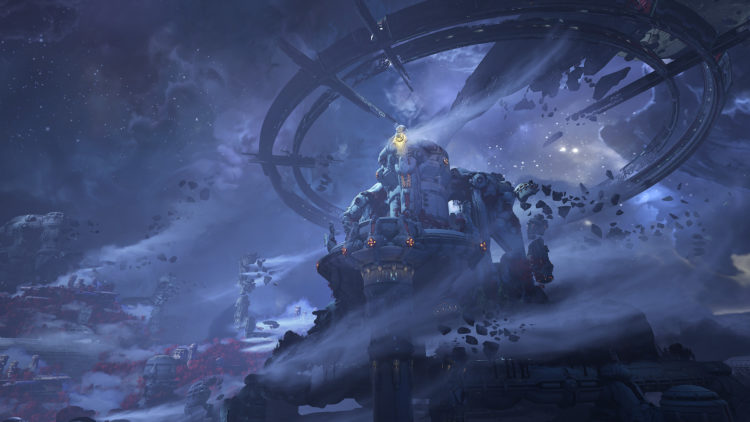 Doom Eternal: The Ancient Gods part one is available today, October 20.