Fortnite's newest Tomb Raider-inspired experience, Croft Manor, is now available to play. The Fortnite Creative experience takes players to the Croft family mansion, where mysterious things have been happening. Brave souls who complete the mission will have access to a special Lara Croft spray, but the redemption period won't last long.
Fortnite's "Mystery at Croft Manor experience," according to Epic Games, launched in Creative mode today with Alliance Studios' help. "Winston, the Croft family's trusted butler, has informed Lara that there are strange lights and effects coming from within the Manor," Epic's statement read. Players will return to the home as Lara to solve the mystery. In Epic's teaser video, players explored the mansion and came across a glowing Fortnite llama statue.
The Fortnite Croft Manor feature will end of March 30. However, players can still access the hub by entering the following code: 0116-9392-3142. The experience is also accessible through the "Mystery in Croft Manor" playlist. Completing the challenge earns players a code for special spray, redeemable until March 31.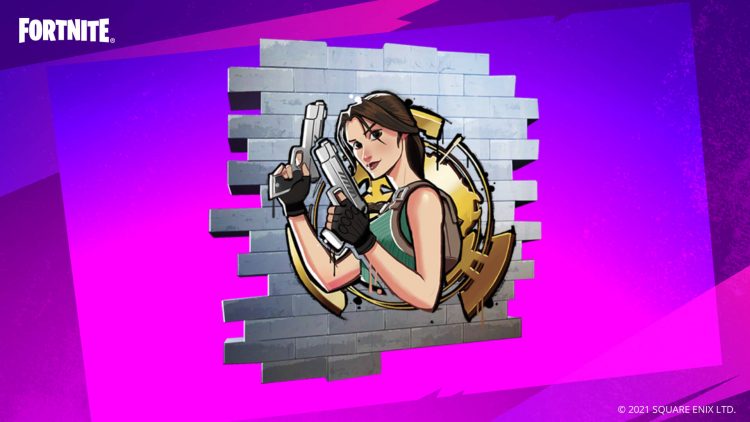 Fortnite celebrates 25 years of Tomb Raider
Croft Manor is just the latest element in the Fortnite x Tomb Raider crossover special. Chapter 2 Season 6 debuted last week with a Battle Pass that included a handful of collectible Lara Croft skins. Players can unlock the skins at various Fortnite levels. There's even a skin based on Lara's original PlayStation days, available at level 22.
Tomb Raider is getting an even greater 25th anniversary celebration this year, as Square Enix revealed during its first Square Enix Presents showcase last week. For starters, a collection of the Tomb Raider Definitive Survivor Trilogy is on its way. There's also a Tomb Raider animated series in the works, as well as a new film and a Tomb Raider cookbook. Square Enix teased a few Tomb Raider gaming crossovers, including Tom Clancy's Ghost Recon Breakpoint and War of the Visions: Final Fantasy Brave Exvius. There's still plenty of 25th anniversary releases to come, but for now, it's up to Fortnite players to solve the mystery of Croft Manor.