Genshin Impact Tsurumi Island Stone Slate location #7: Mount Kanna
Let's talk about the Tsurumi Island Stone Slate location in Mount Kanna.
To reach Mount Kanna, you need to follow the pathway further to the south (near where you see the Wakukau Shoal label on the map). There's an opening here that leads you to the base of the mountain.
You'll see a Thunderbird Statue, but the Peculiar Pinion isn't going to work on it.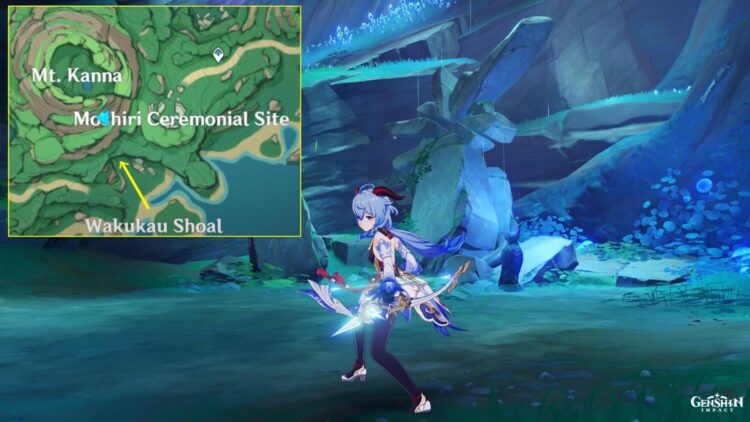 Instead, you need to look for a Thunder Bough plant. Once you see it, simply follow the sloping pathway upwards until you see a different Thunderbird Statue. You'll spawn three Seelie by activating the Peculiar Pinion.
Follow the three Seelie as they float around the area. You're going to find a Mysterious Stone whenever a Seelie stops moving.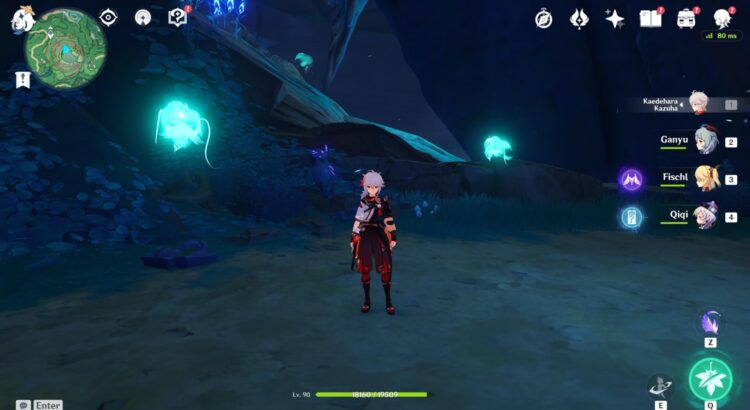 After picking up all three, return to the Thunderbird Statue and place the quest items in the niches. The Seelie will fly off and hit the wall, revealing the Ishine Script clues. Hit the rocks in this order:
Triangle
Nike swoosh
Diamond
Horns
Fork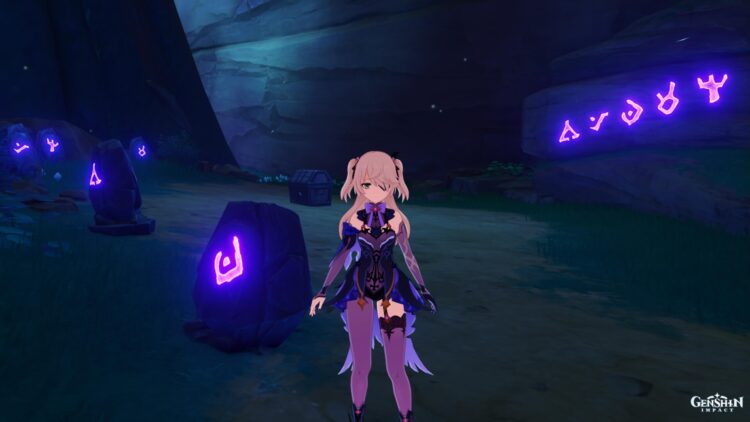 Returning to Shirikoro Peak for your rewards
If you have all seven Tsurumi Island Stone Slates, travel back to the creepy pit beneath Shirikoro Peak. Place the items in each tomb. Once you're done, two Luxurious Chests will spawn. That's it, you've completed the Tsurumi Island Stone Slate puzzle in Genshin Impact. Congratulations!
Note: Since they're fairly close, you can complete other secret puzzles in the area such as the Pyro Torches and Star-Shaped Gems/Electro Seelie.
---
Genshin Impact is available via its official website. For more information, check out our guides and features hub.