Konami has decided to celebrate the 35th anniversary of the Castlevania series with a collection of "Memorial NFTs." It has the full collection of NFTs listed on the official site, accompanied by auction dates and other details. Since the announcement earlier today, fans of Castlevania and other Konami franchises have voiced their concerns all across social media.
The developer has had its fair share of controversies, with this simply being the latest of its antics. But it's important to note that Konami isn't the only developer currently pushing NFTs. Peter Molyneux's next game is set to feature NFTs that allow players to start their own "blockchain business association." Like it or not, it seems that NFTs are going to stick around for a little while longer.
Of all things, why NFTs?
Celebrating the major anniversary of a popular franchise in this way is, well, certainly a weird choice. Castlevania is a significant series for many and a seminal series in itself. Celebrating its success with such a divisive and shady scheme like NFTs feels borderline insulting in so many ways. Making matters worse, Square Enix seems interested in NFTs too. Considering how well Final Fantasy XIV is doing, you'd think Square Enix wouldn't need to worry about NFTs.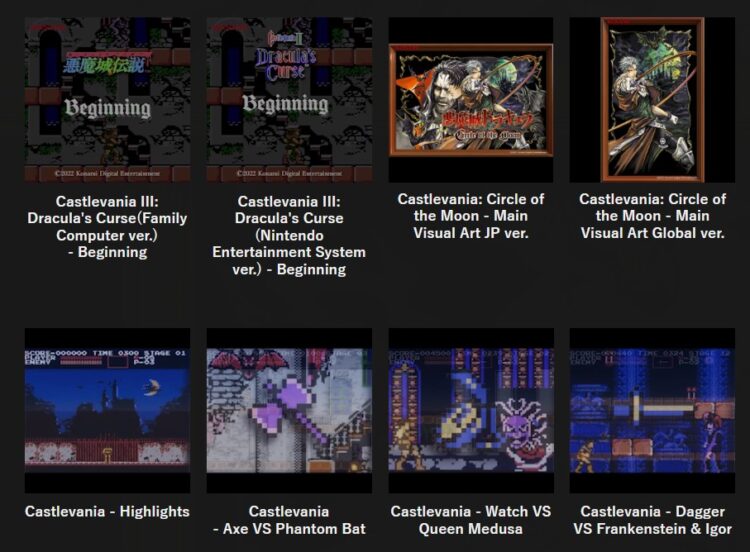 Konami's been doing some cool stuff recently too, like re-releasing classic titles with the Castlevania Advance Collection. Also, with rumors indicating a possible revival of franchises like Metal Gear and Silent Hill, it seemed that Konami was on its way to regaining some goodwill. Konami is certainly in a strange position right now, but that almost feels like the norm these days. For now, there's a lot of uncertainty surrounding its franchises, and it's anyone's guess what Konami's next move is. The hope is that when Metal Gear's 35th anniversary rolls around, it'll keep NFTs well away from it.
The auction for these items will go live on January 12 on Opensea, an NFT trading site. However, don't be surprised if players decide to celebrate Castlevania's 35th anniversary without NFTs.