Developer NotGames and publisher tinyBuild have launched Episode 2 of the satirical newsroom simulator, Not For Broadcast. As the show goes on, players will once again take control of the National Nightly News. Once live, you'll be trying to keep everything from going wrong as the country outside threatens to tear itself apart.
In Episode 2 you'll be charged with managing four live news feeds, censoring unwanted language, and if all else fails, cutting to an ad break. Controlling the newsroom will require a balanced management style, some clever thinking, and decisive action.
Not For Broadcast began life as a satirical commentary on the media, coupled with slapstick and farcical humor. However, with Episode 2, the newsroom sim tackles far more real and relevant issues. It's a no-holds-barred take on our relationship with live news.
Your actions have consequences
In Not For Broadcast Episode 2, your choices from earlier levels will impact your current situation. Said choices can include the size of your budget and the strength of the two political grounds battling for the public's attention. There are hundreds of new narrative branches to explore, and each one will twist and turn, probably taking your broadcast in an unexpected direction.
The new update effectively doubles the amount of content already in the game as well. It's more than just story content coming in the new update, though. Episode 2 also includes sleek new gameplay mechanics, so your newsroom controls will be smoother than ever.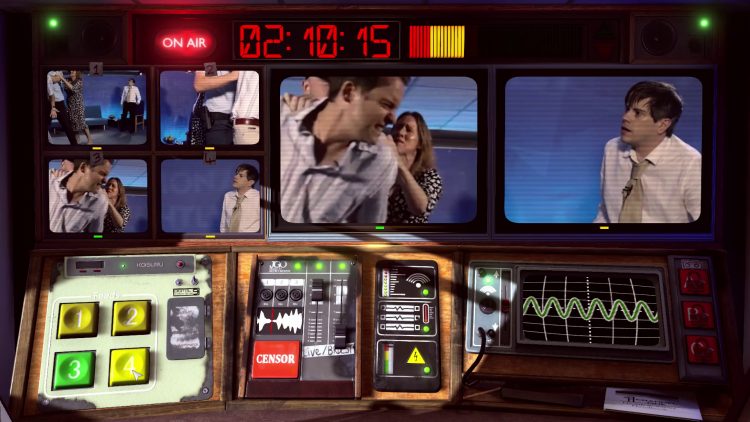 Not For Broadcast used 155 actors to create the first two episodes, which is an impressive feat considering it was developed during a global pandemic. If you'd like to learn a bit more about how that was done, you can check out the free documentary on Steam titled Lights, Camera, Lockdown. If you'd simply like our Early Access impressions of Not For Broadcast, you can check them out here.
Not For Broadcast, including Episode 2, is available for PC via via Steam.