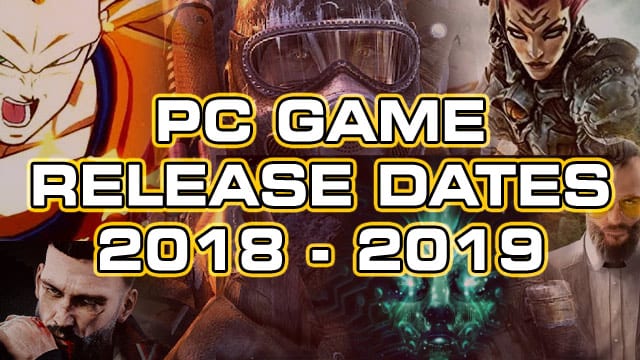 PC Game Release Dates 2018 – 2019 by Month / Date
Welcome to the PC Game Release Dates 2018/19 for January 2018 onwards. Whether you are looking for PC games releasing in 2018 or PC games still not given a definitive release date, this is the list for you.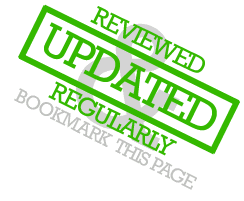 This is unlikely to cover every single upcoming PC game of 2018 because it's impossible to keep track of everything these days due to the sheer volume of PC games released on Steam. We'll be doing our best to keep this list up to date as often as possible.
As always, comments are welcome – we'll add any glaring omissions and this list will be continually updated throughout 2018 with revised dates and new titles. For some entries, we will have to guess, speculate, or infer possible release dates but we'll let you know in the text if the dates are speculative.
This PC Game Release Dates 2018 list is continually updated by the PC Invasion team with titles being added and dates being changed. You can also check 2017's list in case you missed something.
Last updated 19 January 2018.
January 2018 / Q1 PC Games
Pit People (The Behemoth): 13 January
Battleblock Theater and Castle Crashers have done awfully well for Behemoth and Pit People. The game will be fully released at the start of 2018 after entering Early Access in January 2017.
Forged Battalion (Petroglyph) 16 January Early Access
Petroglyph return with another new RTS and this time the focus is on unit customisation with game mechanics similar to most Petroglyph games.
Sairento VR (Mixed Realms): 19 January 2018 – Now pushed back with no new date.
The excellent VR ninja slasher from Mixed Realms finally comes out of Early Access. If you have a VR headset, check this one out.
Lost Sphere (Square Enix): 23 January 2018
This JRPG comes from Tokyo RPG and considered a spiritual successor to their first title, I Am Setsuna.
Subnautica (Unknown Worlds): 23 January 2018
After years of testing in early access, Unknown Worlds underwater survival game is ready to either sink or swim.
Endless Space 2 (Amplitude Studios): 25 January
The Vaulters expansion reintroduces the Vaulters and they will have the ability to teleport and use the coloniser ship the Argosy. The Vaulters will also have their own heroes, technology, buildings, and a new special node, and much more.
Dragon Ball FighterZ (Arc System Works): 26 January 2018
Goku and his chums come to the PC in a 2D fighting game by Arc System Works.
Ys VIII: Lacrimosa of DANA (Falcom): 30 January
NIS America finally push the PC version of this ARPG out the door following its release in 2017 on the PS4.
Conan Exiles (Funcom): 31 January
After a lengthy stint in Early Access, Funcom's Conan open world game is finally fully released.
February 2018 PC Games
Kingdom Come: Deliverance (Warhorse Studios): 13 February 2018
Currently running a beta, but confirmed to now be coming in 2017. Still, it's likely that people with that early build will continue to see updates up to release for this medieval-themed RPG. A fairly sizable earner on Kickstarter, Kingdom Come is going for period accuracy, first-person melee combat and classless character progression. Sounds (loosely) like Mount & Blade, which is not a bad point of reference by any means.
Dynasty Warriors 9 (Omega Force): 13 February 2018
Dynasty Warriors is back again in 2018, with an open world map and a new combo system.
Secret of Mana (Square Enix): 15 February 2018
Originally released in 1993 this re-release comes as a full 3D remake.
Age of Empires Definitive Edition (Microsoft): 20 February 2018
Microsoft release a remastered version of the original AoE with K assets, a re-recorded soundtrack, narration for every mission, an enhanced campaign and scenario editor, and online and LAN play. The kicker? It's Windows 10 store game.
Metal Gear Survive (Konami): 20 February 2018
The first game to release since Hideo Kojima departed Konami and this one takes place between MGS V Ground Zeroes and the Phantom Pain.