This week in PC game releases (October 22 to 28) is a Witcher week of sorts. That's because we've got not one but two games set in the Witcher universe that will be releasing: Gwent and Thronebreaker: The Witcher Tales. If Geralt's showing in Soulcalibur VI last week wasn't enough, then the appetites of Witcher fans everywhere should be sated for now. These games and many more will highlight this week's feature.
Of course, for those who are looking to check out the launches further ahead, you can always browse our updated PC game release date list.
Disgaea 5 Complete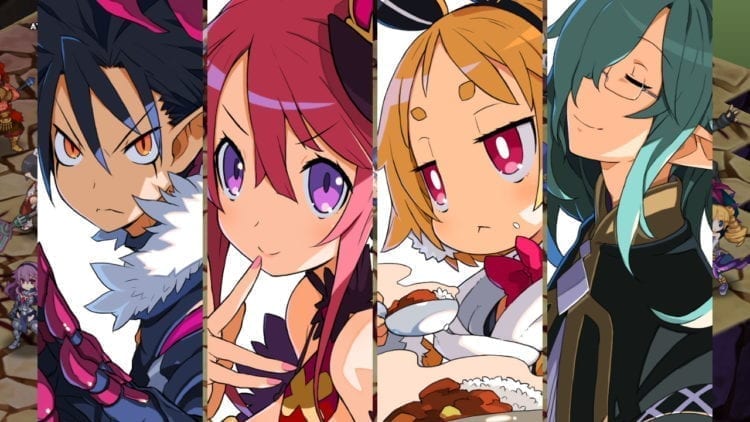 Release Date: October 22
Developer: NIS
Publisher: NIS America
The Disgaea series has been around for a decade and a half now. I still remember playing the first game on my trusty Sony PlayStation 2. It seems that long-time fans are also looking forward to it, perhaps after ditching console versions and instead preferring to play on PCs.
Nippon Ichi Software (NIS) is also known for releasing ports of their past titles. It's worth noting that remastered versions of the older Disgaea games and Phantom Brave took several years before they finally made it to PCs. Disgaea 5 Complete is no exception; the base game originally launched in 2015.
Gwent: The Witcher Card Game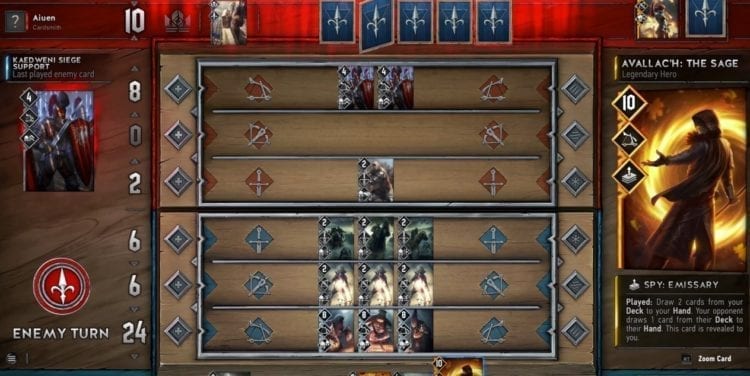 Release Date: October 23
Developer: CD Projekt Red
Publisher: CD Projekt Red
Well, The Witcher is back, sort of. Gwent is one of two spinoffs set in its vast world due for release this week. Gwent which was the card game/side attraction for The Witcher 3 became such a hit that CD Projekt Red just had to turn it into a full-fledged game on its own right.
Gwent plays much like its counterpart in the main game with the exception, of course, that it's predominantly a multiplayer CCG/card-battler. Players can craft their own decks or buy them using in-game currency or microtransactions. Gwent has been in development for quite some time and will officially launch tomorrow. During its beta, CDPR even managed to run mini-tournaments, creating a small esports scene for the game. Will it have what it takes to tackle Blizzard's Hearthstone or stave off  Valve's Artifact? We'll find out.
Thronebreaker: The Witcher Tales
Release Date: October 23
Developer: CD Projekt Red
Publisher: CD Projekt Red
Thronebreaker: The Witcher Tales is the second spinoff from that vibrant world. The game was supposed to be the single-player story campaign for Gwent. It has since transformed into a standalone RPG.
Thronebreaker features an exploration of various locales as your character, Queen Meve, fights off the Nilfgaardian onslaught. From the gameplay trailers alone, Thronebreaker's art style already looks gorgeous. Exploration is reminiscent of past point-and-click, isometric RPGs like Baldur's Gate but the battle system is essentially all Gwent.
My Hero: One's Justice
Release Date: October 26
Developer: Byking
Publisher: Bandai Namco
Rounding off this week is Byking's My Hero: One's Justice. It's a fighting game/arena battler based on the popular My Hero Academia anime and manga series. Of course, like any fighting game, you'll no doubt notice the over-the-top and sometimes cheesy dialogue — but hey, it's based on an anime and that's expected.
The action will remind you of Dragon Ball Z, Naruto, and One Piece. So if those anime pique your interest then you might want to check out My Hero: One's Justice as well.
Next Week
There you have it for this week's releases. Next week, it's Halloween! We'll be seeing the likes of eldritch horrors in Call of Cthulhu, psychological scares in Transference, and a brutal and uncensored journey through hell with Agony Unrated. Oh, and Football Manager 2019 will also launch.
---
Note: Release dates listed are for North America.