From now until August 3, you can play the colorful and fast-paced Rocket Arena for free through Steam or Origin. The Rocket Arena free weekend is a celebration of the 3v3 hero shooter's first season, which sees the launch of a new hero named Flux.
During the free trial, you'll have access to all 11 characters, as well as all 10 maps currently in the game. There are also four vastly different modes for you to try out – Knockout, Rocketball, Mega Rocket, and Treasure Hunt.
Blast off
Each hero in Rocket Arena has a unique rocket launcher and set of abilities. The gameplay is as fast as a speeding rocket and you're never out of the action. Even when you're out of the arena, you're still in with a fighting chance. This weekend you can experiment with the diverse cast of heroes, including the latest hero, Flux. She's a young genius scientist with a love (some would say obsession) for cats.
If you find you've developed a taste for rocket-fueled combat once the Rocket Arena free weekend is over, you can pick it up through Steam for $30. If you're willing to go the Origin route, you can currently get the hero shooter for 80% off its regular retail price.
Firing into the future
There's still a lot more to come for Rocket Arena after the free weekend and throughout Season 1. Two new maps, Grand Harbor and Lagoon of Doom, will be released on August 12. A third map will be added sometime in September. The release of each new map will also include new event playlists, rewards, and challenges.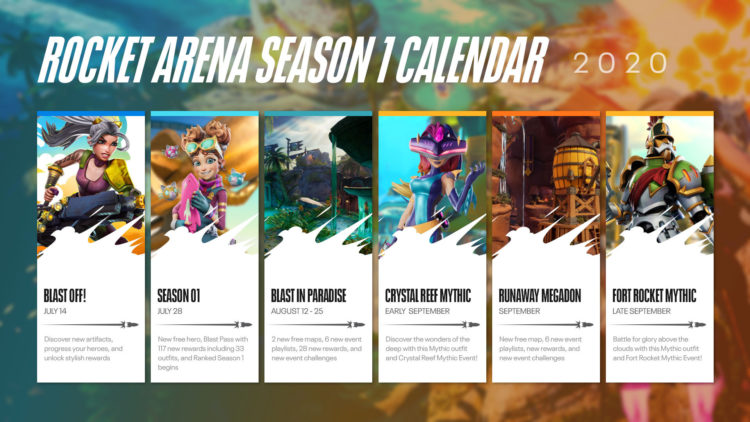 Final Strike Games also has two events planned for Rocket Arena Season 1. The Crystal Reef Mythic Event will take place in early September. The Fort Rocket Mythic Event will then close out the month and the season.