As you may know, June is pride month. It's 30 days of celebrating and honoring the LGBTQ+ community. To show its support for pride month, Rocket League is giving players a free set of Wheels and a collection of Anthems.
Rocket League has become as good as Fortnite at marking an occasion. And no one does a collaboration like the supersonic-acrobatic rocket-powered battle cars. Psynoix even managed to get Rocket League into the X-Games as an official event. Talk about tapping into pop culture. Now it's time to mark pride month.
Show your pride
There are two free items you can claim in Rocket League during pride month, Wheels and an Anthem bundle. The Love ISLV Wheels are available to pick up already. Just go to the Item Shop in-game, navigate to the pride month tab, and purchase the Wheels for zero Credits.
Online games can be a particularly toxic environment for people of the LGBTQ+ community (and many others). I think it's good for everyone to see game developers stepping up and giving players ways to show their support through in-game items.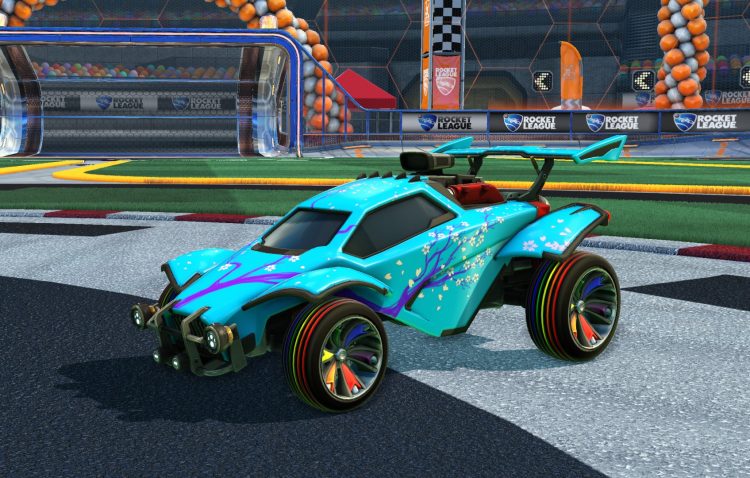 As for the Anthems, you can hear them in the lobby while listening to Rocket League radio all month long. However, you will need to wait until June 21 at 9 PM EST to claim the Anthem bundle. It will also be free and, presumably, you will claim it the same way as the Wheels.
Each Anthem has been created by top international artists from the LGBTQ+ community. The full list of songs and artists reads as follows: "Imagine" by Ben Platt, "Platinum" by Big Freedia, "Bad Girl" by Daya, "Found My Friends" by Hayley Kiyoko, "Malibu" by Kim Petras, "PAIN" by King Princess, "MONTERO (Call Me By Your Name)" by Lil Nas X, and "STUD" by Troye Sivan.
Players will likely have all month to claim the Wheels, so no rush. However, if you want to show your support for the LGBTQ+ community in Rocket League, you can grab them now and equip them on your ride.