Earlier this year in January we reported on the voice actor of Sonic the Hedgehog, Roger Craig Smith, stepping down from the role. It was unclear at the time what had transpired between him and Sega, but the end result was clear. Today, however Smith announced that he'll continue on with the role for the foreseeable future.
Smith had voiced the blue blur since 2010, starting with Sonic Free Riders. He is also the third actor to voice Sonic in the west, preceded by Jason Griffith and Ryan Drummond. Smith also voiced the character in the surprisingly great animated series Sonic Boom, and even during a guest cameo in OK K.O.! Let's Be Heroes.
Smith's portrayal of the character has been loved by fans for years. Despite the, let's say "varying", quality of Sonic games the past two decades (I'm so old…), Smith's performance has been almost universally praised. So it naturally came to quite a shock when he tweeted that he would no longer be voicing the character this past January. The tweet was accompanied by a broken blue heart, and many were left wondering what exactly had happened.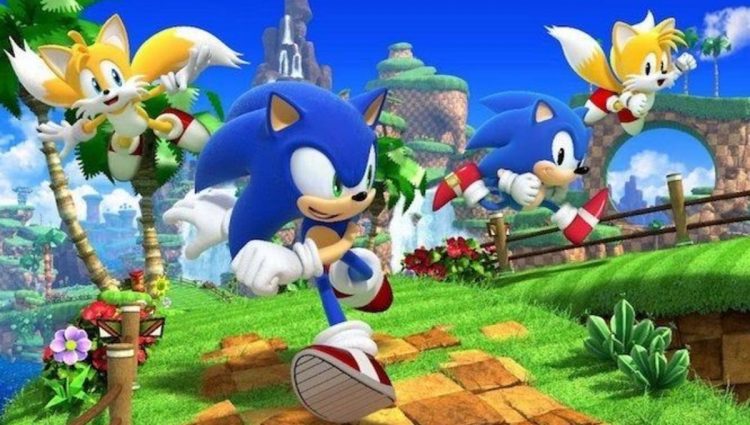 Welcome back Roger
It certainly didn't seem like Smith wanted to stop voicing the character, despite having numerous other high-profile gigs. Smith played Chris Redfield in the past few Resident Evil games (but not Resident Evil Village). This led many to believe that the decision was Sega's — especially since, right after the news broke, almost every other Sonic voice actor departed from their roles. Well, except for Dr. Eggman weirdly enough.
Now, four months later, Smith has announced his return. But this time with a mended blue heart, sharing his excitement with coming back to the role. It also appears that Roger Craig Smith may be returning to the role only for the games. Other forms of media were not mentioned.
I can't fully express my gratitude for the @sonic_hedgehog crew and community.🙏

I hope to honor your support and passion as I'm officially back voicing #SonicTheHedgehog in games.

Can't wait for ya to see what we have planned!

THANK YOU…from the bottom of my blue heart.💙 pic.twitter.com/KOLi2MJnUi

— Roger Craig Smith (@RogerCraigSmith) May 26, 2021
According to Smith however, the choice to leave (and come back) seems to have all been his to make. Perhaps seeing how much fans would miss him made Sega reach out to him again.
This news also comes on the heels of the announcement of a special 30th anniversary stream for Sonic airing tomorrow called Sonic Central. The last proper Sonic game was Sonic Mania in 2018, and the last 3D Sonic game was Sonic Forces. The less said about the latter one, the better. So, it seems about time for something new from Sonic Team to be announced.