The Xbox presentation has grown over the years to encompass more than just console games. With the launch of Xbox Game Pass Ultimate on PC, there are now more games coming to both platforms. During the showcase, it was revealed that GSC Game World has been working on STALKER 2: Heart of Chernobyl, which is coming to PC on April 28, 2022. STALKER 2 also got a new gameplay trailer, featuring some nasty enemies.
The game looks as though it is fairly far into development based upon the fleshed-out radioactive environments in the trailer, refined character models, along with a few looks at the weaponry. Grenades, shotguns, assault rifles, and of course, radiation detectors. I mean, it is Chernobyl after all, right?
The game itself will be a first-person, open-world experience that will be sure to have its hazards and dangerous territories. In the STALKER 2: Heart of Chernobyl gameplay trailer, mutated enemies were torn to shreds by anomalies. There were other environmental elements like lightning that can prove dangerous when met naturally, but can also be useful when wielded as a weapon. It was also noted on the game's official website that the story will have decisions and choices that will impact the outcome of the game.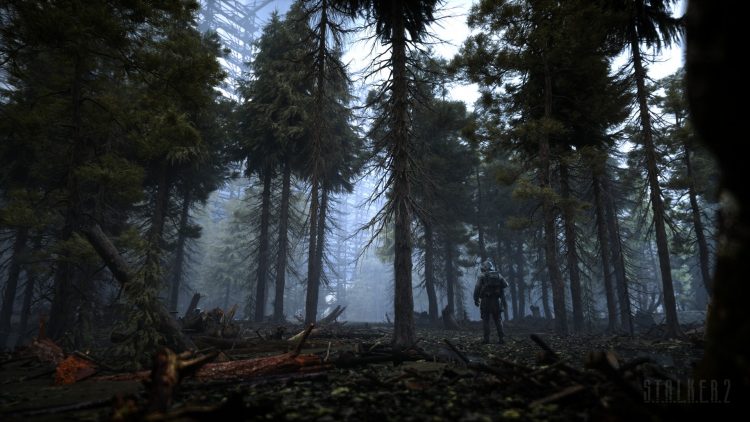 Continuing the franchise
During the presentation, it was noted that STALKER 2: Heart of Chernobyl is coming first to Xbox and PC. This could mean a timed exclusive is in the works considering the April 28, 2022 launch date. For the unfamiliar, STALKER is stylized as S.T.A.L.K.E.R., which stands for Scavengers, Trespassers, Adventurers, Loners, Killers, Explorers, and Robbers.
It also looks as though STALKER 2: Heart of Chernobyl will take advantage of all current hardware on the market. There are promises of 4K visuals with raytracing. It also looks as though it will be a day one drop for Game Pass. But, it's unclear if that includes Game Pass Ultimate as part of the mix.