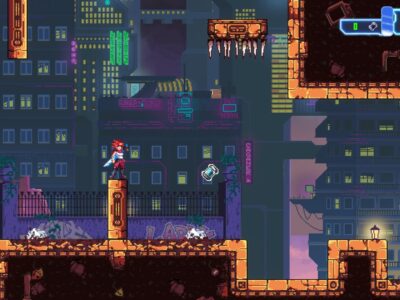 Reviews
Aeon Drive is a 2D speedrunning game with phenomenal controls and tight design.
News
The latest trailer for Aeon Drive shows off plenty of co-op dashing, slashing, and time-bending action-platforming.
News
2Awesome Studio has just announced its second game. Check out the reveal trailer for Aeon Drive and sign up for the coming alpha ...