A lot of gamers want to build stuff and shoot Husks it seems.
With Fortnite being now available for early access, a brand new trailer for the main game has been released by the developers. The following trailer … Read moreFortnite Gameplay Trailer
There are big plans for Epic's new shooter/builder Fortnite in the coming months ahead of the full game launch.
New drivers to make the new games run perfectly on your Nvidia card.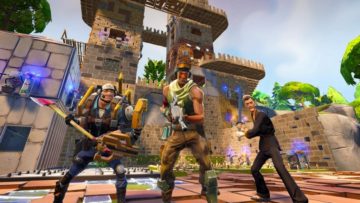 Fortnite is Epic Games' builder/shooter where the 98% of the world's population has been wiped out and the planet is being invaded by Husks. In … Read moreFortnite Review
Paul checks out Epic's new co-op, builder/shooter and attempts to stop the zombie hordes.
Paul and Josh get stuck into stopping the Husks taking over our terrible looking fort.
Epic finally reveal a date for Fortnite. Watch the new trailer to find out more.