Valorant Episode 2 is finally here, and it brings a lot of new features to Riot Games' hero-based tactical shooter. The release of Episode 2 also includes some new patch notes, which we'll run through shortly. First, let's cover all of the new content now available in-game.
You've already met the newest addition to the Valorant agent roster, Yoru. The stealthy infiltrator will be leading the charge in almost every game for the next few weeks. So, you better get familiar with his moves. My advice, don't be so quick to respond to footstep audio and keep checking your back. I expect to see a lot of smokes combined with Yoru's Fakeout to trick players into firing and giving away their positions. I also expect a lot of fake noise combined with Yoru's teleport, Gatecrash, to mislead opponents. Clear communication and information are going to be even more important against Yoru.
A new Battlepass is now available in-game and it has plenty of new cosmetics for you to work towards. The Valorant Episode 2 Act I overview trailer also mentions that you will get more XP towards your battle pass. Riot has clarified that you get the same amount for a win or a loss, but the amount you need to progress through levels of the pass is less.
The final major change introduced with Episode 2 is the complete overhaul of the Ranked system. If you'd like to check out the details of these changes, you can read the article on the Valorant blog. There's also a convenient Valorant Episode 2 Act I overview trailer which shows off all of the new features.
Valorant Episode 2 patch notes
Yoru will undoubtedly shake the Valorant meta up. You can likely expect some more changes in the coming weeks. However, for the new patch, there are two things you need to know. The first is that two Controller agents are getting some tweaks to try and differentiate them more. The second is that the Classic pistol's alternate fire is finally getting nerfed. Riot also mentioned that it still believes Viper is underperforming and it will keep an eye on her.
Brimstone benefits from the Valorant Episode 2 patch with four buffs. His Stim Beacon will now quick cast, so you don't need to equip it. The cost of his Molotov has been reduced from $300 to $200 (I guess Valorant uses dollars now instead of Creds). The cast range of his Sky Smokes has also been increased from 4,200 to 5,000. Plus, the Smoke's duration has been increased from 14.25 to 19.25 seconds. I suspect the new duration is too long. Brimstone will also no longer make a sound that enemies can hear when he confirms the location of his Smokes.
As for Omen, he will suffer from two deserved nerfs. The cost of his Paranoia is up from $200 to $400. Plus, the projectile speed of his Dark Cover has been decreased from 4,000 to 2,800. This won't have too much impact when used close to Omen, but will prevent him from responding rapidly across the entire map. Which is a good thing.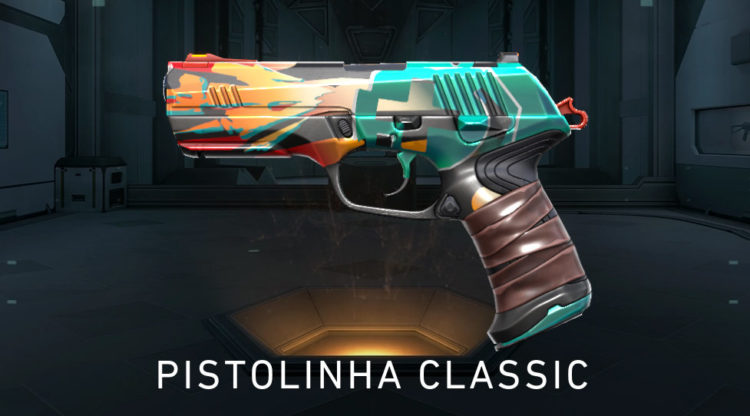 Finally, the long-awaited Classic alternate fire nerfs. The major nerf is that its jumping error has been increased from 0.4 to 1.0. Firing consecutively will now also significantly increase fire error. The input queue on the alternate fire has also been increased from 0.065 to 0.225.
You can check out the full patch notes on the Valorant website.