The original creator of Rayman and director on Beyond Good & Evil, Michel Ancel, has decided his time is up creating video games. Michel Ancel is one of the most well-know industry figures. He is known best for creating the Rayman franchise (including working on Origins & Legends), bringing Beyond Good & Evil to life and working on the 2005 King Kong video game adaptation. He's now left all of that behind to spend time on a wildlife sanctuary. I mean, why not?
It's not a surprise to see that Ancel is an animal lover. The majority of his games are linked in some way, including the upcoming WiLD, which Ancel was working on. After 30 years of working with games in some capacity, Ancel says that he's decided to fully focus on his "second passion." While the creator was still at work on a number of projects at Ubisoft, he has assured fans that they're in safe hands.
Hard at work
Ubisoft has also backed that up. In an update post on Beyond Good & Evil 2, the company says that development is still "well underway." The team is focusing on core development and is still adding support studios, so it sounds like we're a way off yet. Ubisoft did say that we're likely to see more of Beyond Good & Evil 2 next year, but we'll believe it when we see it.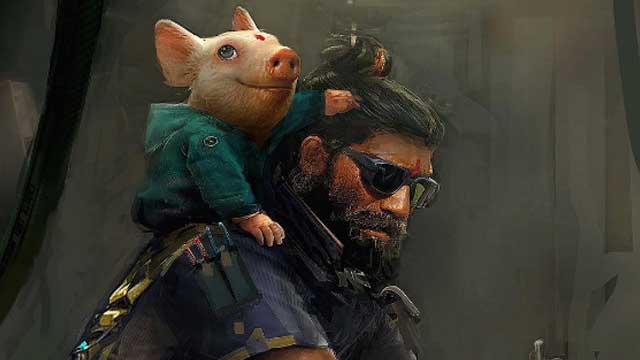 Thankfully, the post also tells us a little bit about the current state of the game. Ubisoft says that the developer has "passed an important internal milestone," and that a playable build is where the team wants it to be. That version currently includes a free form, online sandbox and is targeting next generation technology. Ubisoft also stated that Michel Ancel hasn't been directly involved with Beyond Good & Evil 2 for "some time," which hopefully means that this move won't prove to be much of a bump in the road.
Beyond Good & Evil 2 is set to launch on PC some time in the near future.