Xur is a merchant NPC who arrives every Friday. He sells numerous exotic items in exchange for legendary shards. Destiny 2 veterans who are playing Shadowkeep already know who he is. As for those who are just experiencing the game via New Light (given that Destiny 2 has gone free-to-play), well, you're in for a treat. For the first weekend of the new expansion, you'll find Xur on the Nessus Barge. Go to the fast travel point in Watcher's Grave and head up to the floating ship that's right in front of you.
Note: For everything you need to know about Destiny 2: New Light and the Shadowkeep expansion, head over to our guides and features hub.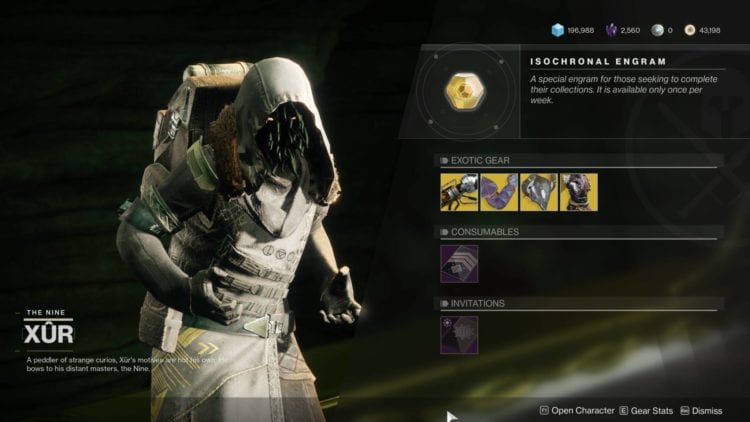 Destiny 2: New Light Guardians – Come Meet Xur
Destiny 2 veterans already know what those exotic items are. Note that Xur's exotic armors have the same stat rolls as those in your collections tab.
For those unfamiliar with the items, they are:
Wardcliff Coil (exotic rocket launcher) – shoots a long volley of rockets
ACD/0 Feedback Fence (exotic Titan gloves) – melee kills store explosive energy
Nezarec's Sin (exotic Warlock helmet) – Void kills increase ability regen
The Sixth Coyote (exotic Hunter chest armor) – gain an additional dodge charge
Those who are joining the game via Destiny 2: New Light may have scant few legendary shards. But, that's no reason to skip on what Xur's selling this week — the Wardcliff Coil. Trust me, you don't want to miss being able to obtain this weapon.
Long-time players would remember when Xur once sold an exotic rocket launcher to an unsuspecting player base during the first week of Destiny 1. That weapon, the Gjallarhorn, turned out to be the single most overpowered weapon in the entire game.
Anyway, the Wardcliff Coil's ability description might not say much, but it's a tremendously devastating weapon. It was often used for clearing heroic public events solo or melting bosses quickly back in the day. Wardcliff Coil is the closest Destiny 2 players could get to the Gjallarhorn, although that spot might now be contested by the new Deathbringer rocket launcher in Shadowkeep.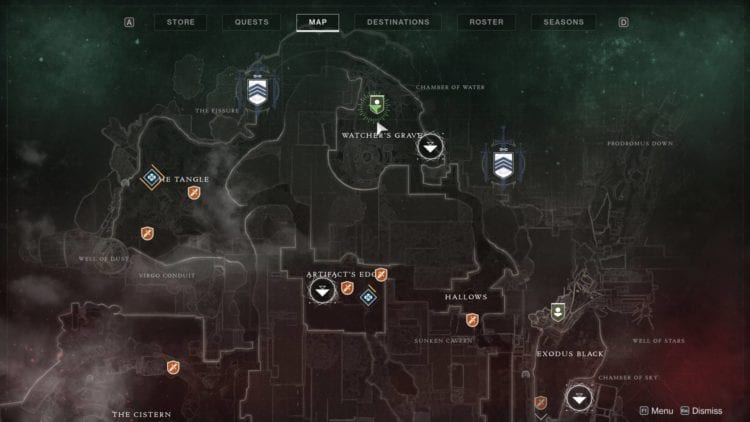 Xur also has a couple of items that you can pick up:
The Isochronal Engram costs 97 legendary shards, but it guarantees you an exotic item that you don't have in your collections yet. If you're new to the game, this is a good time to start building your collection.
The Invitation of the Nine is a quest that was introduced during Forsaken's Season of the Drifter, although you might not have access to that if you only have the free-to-play version of the game.
Xur only drops by every weekend. He'll be around from Friday (10 a.m. Pacific) to Tuesday (10 a.m. Pacific) which is also the game's weekly reset.
---
Destiny 2: New Light and the Shadowkeep expansion are available on Steam. For everything else that you need to know about the game, check out our guides and features hub.