This week in PC game releases (February 4 to 10), we've got expansions, sequels, and new IPs. The Joker's Wild DLC for Destiny 2 comes out as well as Path of Exile: Synthesis. Dante's story continues in Devil May Cry 5, while narratives start anew in Left Alive and The Occupation.
If you'd like to see all the releases for March, you can check out our listing here. As for all PC game release dates from 2019 onwards, you can find those here.
The Occupation
Release Date: March 5
Developer: White Paper Games
Publisher: Humble Bundle
A terrorist attack leaves the UK vulnerable, leading to calls for increased data gathering, surveillance, and mass deportation of immigrants. Although The Occupation is set during the 80s, it uses common themes and undertones you'll see in today's political and social upheavals.
The Occupation is a puzzle game reminiscent of point-and-click adventures of the past. You collect clues, leads, floppy disks, and computer passwords as you slowly complete your investigation. Slowly, you'll realize that something more sinister may be afoot.
Although a political thriller/detective game on paper, The Occupation has a number of flaws from numerous bugs and a janky save system, along with mechanics and AI issues. Feel free to check out our official review of the game.
Left Alive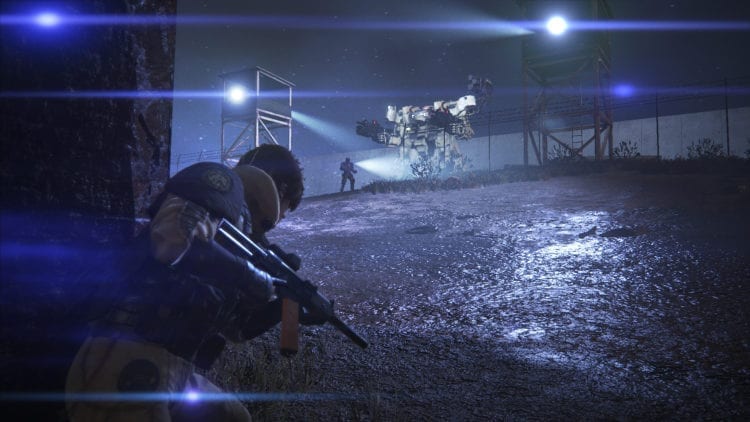 Release Date: March 5
Developer: Square Enix
Publisher: Square Enix
If The Occupation made you feel fearful of a dystopian present, then prepare for a game set in the future in the Front Mission universe. In Left Alive, Square Enix's newest IP, the country of Novo Slava is in shambles. War has ravaged the cities, and it's up to your characters to carry the day.
From the onset, you'll know of a number of mediums that influenced Left Alive. Its creators come from storied franchises such as the Metal Gear, Armored Core, Gundam, and Ghost in the Shell. It's man against machine — with those machines being towering mechs that can easily pulverize troops.
It remains to be seen whether this new IP will be a success for Square Enix, or if it will be another case reminiscent of The Quiet Man — interesting concepts, flawed execution.
Destiny 2: Joker's Wild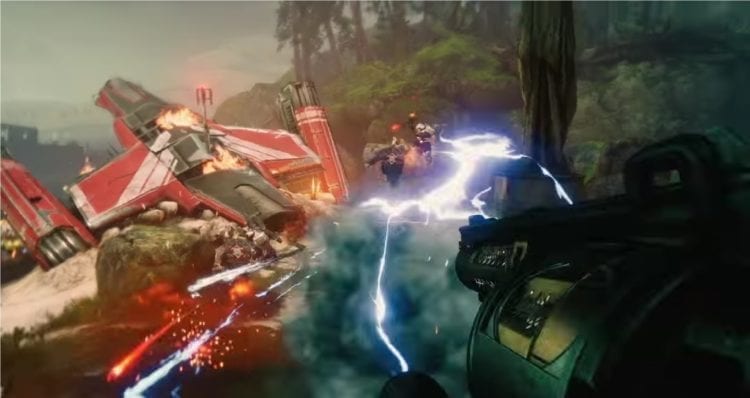 Release Date: March 5
Developer: Bungie
Publisher: Bungie
The next step in Destiny 2's evolutionary process and live-service model is Joker's Wild. The mini-DLC or expansion focuses on the origins of the Drifter. That happy-go-lucky space hobo might be hiding a few secrets. His partnership with The Nine, an ethereal organization, and his giant floating "ball ship" are already signs of something more terrifying.
Joker's Wild will kickstart the Season of the Drifter which will last from March to June. It will offer new weapons, exotic quests, armor sets, and a mode called Gambit Prime. This is one PvPvE round where the fragfest leads to a boss fight that's more akin to a raid than a public event. You'll also enter The Reckoning, a new world space that evolves each week. The difficulty ramps up which also allows you to obtain new Gambit Prime armor sets that are tailored to your chosen roles.
Path of Exile: Synthesis
Release Date: March 8
Developer: Grinding Gear Games
Publisher: Grinding Gear Games
From one expansion to another, here comes Path of Exile: Synthesis. Grinding Gear Games' ARPG has reached new heights with the Betrayal expansion, and Synthesis hopes to continue that success.
A new NPC is in town — Cavas — and he wants you to uncover the past. To do so, you'll need to piece together his memories and fight your way inside them until they're stabilized. Memories will have more enemies, modifiers, and rewards as you make your way through various nodes. You'll also be able to synthesize fractured items, allowing you to modify their intrinsic perks.
Path of Exile: Synthesis will also see a rework of the game's skills, leading to more viability for "hand-casting." Just as well, you'll see a number of new abilities from the Soul Rend chaos spell to the "Hadouken-like" Divine Ire.
Devil May Cry 5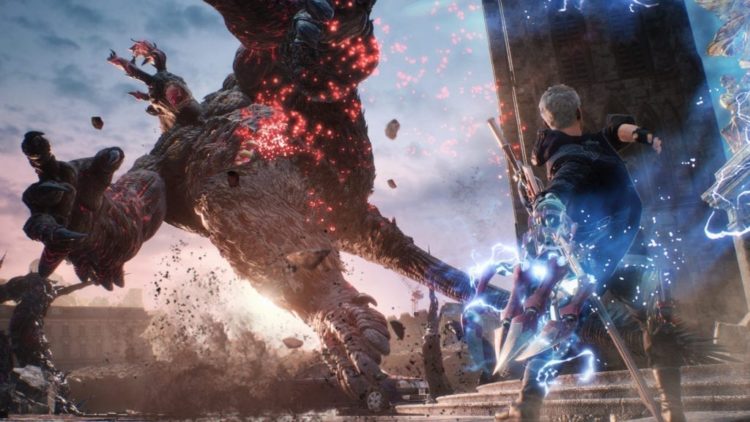 Release Date: March 8
Developer: Capcom
Publisher: Capcom
Dante, Nero, Trish, Lady, and the gang are back! Devil May Cry 5, the latest in Capcom's long-running franchise takes our heroes and heroines to Red Grave City. More demons and monsters await as you spin, slash, and swipe your way through stunning setpieces with trademark stylistic action.
It's over-the-top, it's fancy, and it's challenging, the trademark fast-paced weapon-switching and demon-slaying mechanics return. It's also worth noting that Devil May Cry 5 utilizes Capcom's RE engine to boost graphical quality. Don't forget to check out our review later in the week.
Next Week
Next week's PC game releases include the first open-world One Piece game, One Piece: World Seeker. Among others, we'll also see the release of Tom Clancy's The Division 2, Ubisoft's open-world looter-shooter. Will it trounce Bungie's Destiny 2 and succeed where EA's flagging Anthem failed? We'll find out soon enough. We'll see you then.