There's a new visitor hanging out in Destiny 2's Tower. No, it's not someone singing Christmas carols because it's the Season of Dawn. It's also not someone expecting you to give him a small red envelope filled with cash. It's none other than Saint-14, the legendary Titan you've saved by going back through time during the "An Impossible Task" quest chain.
This comes as quite a surprise. After all, given that "An Impossible Task" had new tasks and a new Corridors of Time mission each week, players expected he'd return for the December 24 reset. In any case, you'll find Saint-14 in the Tower hangar.
Note: Completing week 2's Corridors of Time mission and seeing Saint-14's revival cinematic aren't requirements at all. He'll be around for all players regardless of progress.
Saint-14 returns and he's got bounties
Saint-14's lounging around and feeding pigeons. He'll happily greet you while exclaiming how happy he is to be back. The heroic icon will crack a few jokes and quips, including how a child threw a shield at his head. Oh, how that kid is a young Titan in the making.
Oh, and he's also got three bounties for you:
Tribute to the Colonies – Defeat 100x enemies on Titan. Speak to Saint-14 afterward.
A Guardian's Duty – Complete 8x Vanguard, Crucible, or Gambit bounties. Speak to Saint-14 afterward.
Cornerstone – Gather 10x components from majors/yellow bar enemies from the following races: Fallen, Cabal, and Vex. Speak to Failsafe afterward.
It's not yet known where these bounties would lead to, so we'll update you with more information as we continue progressing. In the meantime, you could turn in your Dawning 2019 Lavender Ribbon Cookies. This is the second step in obtaining the Alpine Dash Dawning sparrow, allowing you to finish the rest of the steps.
You can also pay Xur a visit on Titan. The Agent of the Nine is guaranteed to give you an exotic that you don't have yet, including new ones that have been added in Destiny 2: Season of Dawn.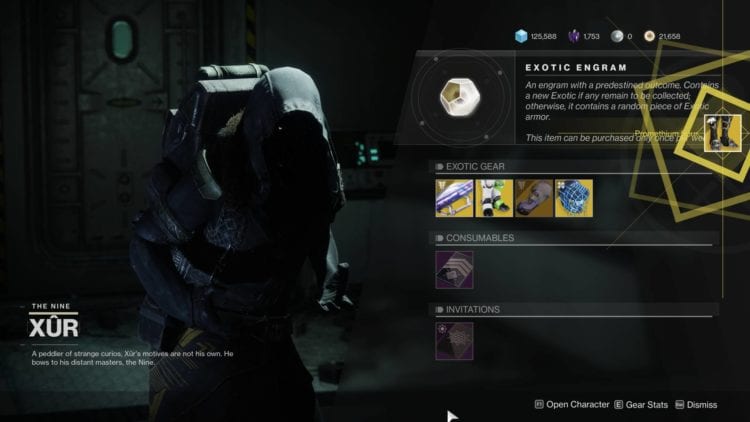 More bounties and The Tower's Obelisk
Tribute to the Colonies – After speaking to Failsafe, you'll need to complete the following tasks on Nessus:
2x public events completed
1x patrol completed
100x enemies killed
When this part is completed, head to Devrim Kay in the EDZ. You'll be given the same objectives as above, though you'll need to do them in the EDZ this time around.
A Guardian's Duty – You'll be tasked with speaking to Saint-14 once more. A journal object will spawn right next to Saint-14's ship. This provides you with more bounties to gain extra Polarized Fractaline resources. Here are today's bounties:
50x Fallen kills anywhere
30x enemies defeated using Solar damage
15x enemies defeated with Void melee kills
1x Psion boss kills in the Sundial activity
Cornerstone – Completing this bounty unlocks the Tower Obelisk, letting you synchronized all the others from various destinations. Head over to our Tower Obelisk guide to know more about it.
---
Destiny 2: Season of Dawn is available on Steam. For more information, check out our guides and features hub.