Update – 11/14 – 7:30 am: The Walking Dead series is no longer available save for a demo for The Walking Dead: The Final Season. Jurassic Park, Wallace & Gromit, Poker Night 2, and many others are also no longer available. Their Steam store pages still exist, and you can still play/install them if you owned them beforehand. If you're a prospective buyer, you're out of luck — you won't be able to buy them anymore. The Telltale Collection Bundle still exists and is purchasable, however, at least for the SEA region upon checking it.
Original Story:
Telltale Games had a tumultuous second half of 2018. First, it was the big announcement of a possible episodic streaming service for games via Netflix. Next, the hammer suddenly fell when the majority studio closure was announced. That was followed by laying off their remaining skeleton crew and the possibility of their remaining games being continued by other developers. It's been mired in controversy and lawsuits from former employees. Then we also found out how mismanagement and a major disconnect came from the very top. Now, we've definitely come to the end of the road — and indeed, it's time to let go. They've entered assignment proceedings, somewhat similar to bankruptcy. Likewise, some of their games are now being delisted from Steam completely.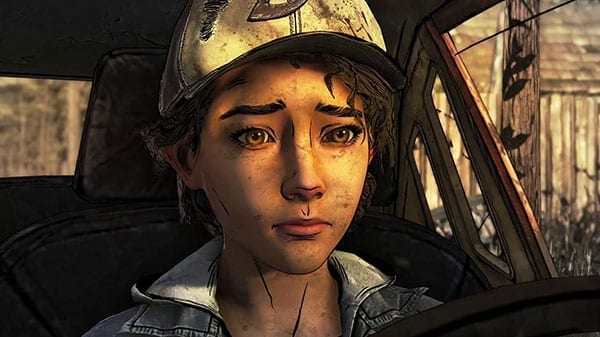 End Of The Road For Telltale
Telltale Games has, indeed, entered assignment proceedings — the end of the road, so to speak. It's about as natural as you can get. Certain assets are partitioned off to various creditors; some belong to me, some belong to you.
I jest, of course, and pardon the rendition of End of the Road from Boyz II Men but it is what it is.  In fact, a letter dated November 11, 2018, was sent to creditors and shareholders. Therein, it was noted that assignment proceedings had begun already a month prior. Assignment would include various Telltale assets such as physical goods, software and code, and trademarks and copyrights, among others. According to attorney and Odin Law & Media founder Brandon Huffman:
"Telltale LLC is probably just a shell company that will hold the assets for purposes of selling them off. The liquidation company may even be the owner of that LLC. It's also possible that the company will go bankrupt and that their only remaining income for their creditors will be whatever the liquidation company pays them under any other arrangement they might have."
Many of Telltale Games' titles are still on Steam. However, a few such as Tales of Monkey Island and Back to the Future are no longer available. Take a look at Steamdb simply listing below its graphs as "unable to load any information" and its price dropping to zero earlier today.
Our own Tim McDonald also reached out previously to various PR personnel from Telltale, Marvel, and even Robert Kirkman's own studio, Skybound Entertainment, to ask whether existing games would disappear from Steam once licensing for them had expired. Unfortunately, we were not able to get a response from various personnel.
So this is it for Telltale Games, it looks like. If ever the remaining games would soon disappear from the store, it's best to obtain them now. Just like another Boyz II Men song, you'll want to hold them tight all through the night.