This week in PC game releases (March 11 to 17), there are a select few titles headed our way. Leading the pack is Tom Clancy's The Division 2 which takes you to a Washington D.C. ravaged by disease, turf warfare, and total chaos. One Piece: World Seeker, Truberbrook, and RICO are also releasing this week.
If you'd like to see all the releases for March, you can check out our listing here. As for all PC game release dates from 2019 onwards, you can find those here.
Truberbrook
Release Date: March 12
Developer: btf
Publisher: Headup, WhisperGames
Taking inspiration from Star Trek, Stranger Things, and Twin Peaks, Truberbrook takes you on a journey to a quaint rural town in the Germany of the 1960s. Your task is to uncover a mystery that might end up saving the world from… who knows? That's a mystery that you still need to solve, along with some point-and-click gameplay and even some creepy psychological tests.
Although very little can be gained from a quick glance at Truberbrook's plot, what can amaze would-be players is its art style which features handcrafted miniatures as backgrounds. The game has also been nominated in this year's German Video Game Awards, including a nod for "Best German Game."
RICO
Release Date: March 14
Developer: Ground Shatter
Publisher: Rising Star Games
In RICO, you're a cop that's out for blood when you take on devious cartels and gangsters. No, "Rico" isn't your name, but you're part of that task force. You also don't need to engage in gunfights alone in this FPS because RICO features online and local/split-screen co-op.
The developers have noted that there's a lot of shooting and virtual violence in the game (humorously enough) on the Steam store page:
Although arcade in nature, RICO is still a first-person game where you shoot bad guys. Lots of bad guys. Sometimes square in the face. And there's blood! A fair amount of blood. So, please be aware of that before introducing your friends, family and loved ones to the world of RICO. Because guns don't kill virtual criminals – virtual police people do.
One Piece: World Seeker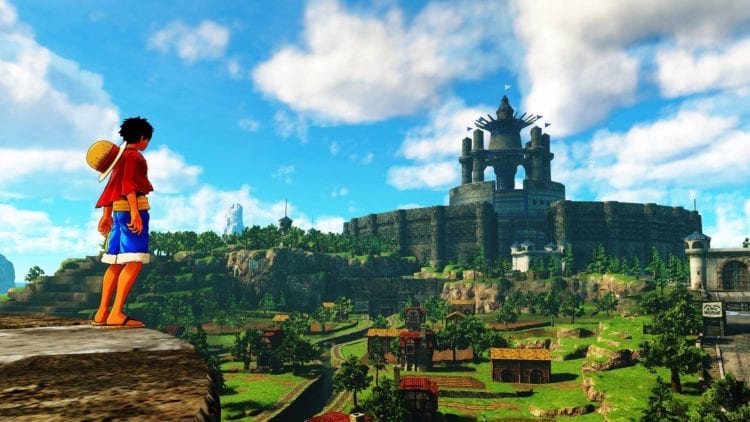 Release Date: March 15
Developer: Ganbarion Co.
Publisher: Bandai Namco
Fans of the long-running anime series might be in for a treat when One Piece: World Seeker releases later this week. Traditionally, most video game adaptations from the franchise have taken the arena battler/fighting game route. One Piece: World Seeker is, instead, an action-adventure game set in an open-world.
A number of One Piece games in the past have had bare-bones PC ports as well — just take a look at Tim McDonald's technical review for Burning Blood. We're just hoping that Monkey D. Luffy's newest adventure would have more in store for PC players.
Tom Clancy's The Division 2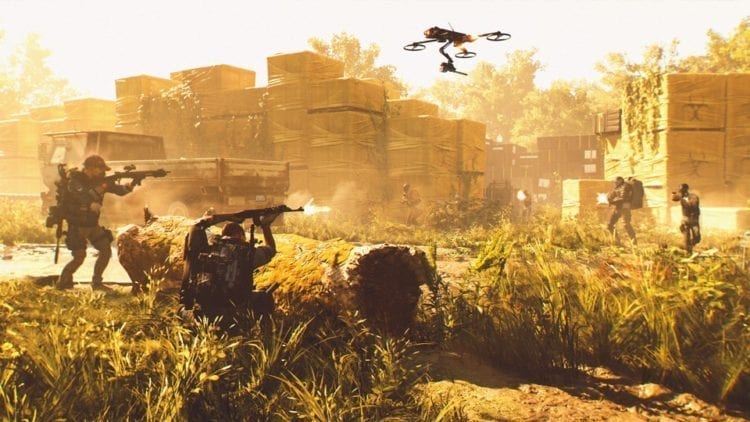 Release Date: March 15
Developer: Massive Entertainment
Publisher: Ubisoft
The "always-online, shared-world, looter-shooter" genre is about to get more crowded when The Division 2 launches worldwide this week. Moving on from New York, The Division's agents now head to Washington D.C. to help defend the capital from rival gangs and dangerous factions. The game touts a gigantic story campaign that has you exploring the capital while leveling up, and an endgame to match it. As we've noted in our beta impressions, the action can get repetitive but that was only a glimpse. We've yet to see how the finished product would be like. It could be better, and it could be worse as well.
What makes these distinctions important is because The Division 2 is part of a genre that's dominated by only a handful of games. Destiny 2 is slowly improving, and Anthem is, well, Anthem. If Ubisoft's franchise manages to have a critically and commercially successful launch, followed by an engaging endgame loop, then we could be looking at one of the best games from this field. Please note that while The Division 2 does release worldwide on March 15, those who buy the Gold and Ultimate Editions can play three days earlier. Also, pre-ordering any edition will net you a free game of your choosing (Watch Dogs 2, Far Cry Primal, or Ghost Recon Wildlands).
Next Week
In next week's PC game releases, We. The Revolution will let you adjudicate trials at a tumultuous period in France's history. It has a lot to do with heads rolling. Speaking of decapitations, that's something ninjas and samurai love, right? You'll get to do a lot of that in Sekiro: Shadows Die Twice.
---
Release dates listed are for North America.