CES 2021 is one of those shows where even when you think you've seen everything it has to offer, you're far off the mark. Things are a little easier when you only need to keep your eyes peeled for PC gaming tech, but even then there's plenty to comb through. From technical notes on new interfaces to futuristic chairs, there's no shortage of variety either.
For these reasons, we've rounded up our top 10 picks from CES 2021 that we believe are the best of the show for PC players. Some of these are quite extravagant, while others are not, but will make significant impacts on gaming over the next several years. As a final note before we dive into it, the list isn't in any particular order as these different electronics are just too varied in scope and price to be directly comparable. We're also damn excited for all of them.
1. The Nvidia RTX 3060
Naturally, GPUs tend to be on the mind of all gamers at the onset of a major press event. We anticipated several announcements from Nvidia, and the RTX 3060 was one of them. For starters, the rumors turned out to be exactly on point about this card offering 12 GB of VRAM compared to the 8 GB Ti variant. While the standard 3060 is weaker in other respects compared to the 3060 Ti, it makes it pretty obvious that a full RTX 30 Series refresh is coming with greater amounts of VRAM. The RTX 3060 stands as a force to be reckoned with though, featuring performance that easily defeats the RTX 2060, while coming in at a lower MSRP. Nvidia promises the RTX 3060 will deliver uncompromised 1080p performance on the latest games. Whenever stock becomes more available, this powerful card is sure to catch the interest of the midrange market at just $330 USD.
2. Ampere RTX 30 Series mobile lineup
Gaming laptops perhaps stand to benefit the most from what was revealed at CES 2021. There has not only been a large shift to newer and superior technologies over the past year due to the need to work from home, but also a lot more competition. As such, many manufacturers went all out with the latest generation of mobile GPUs that Nvidia also unveiled at the show. Ampere isn't exactly known for its energy efficiency, but it is very powerful. Anyone that wants to get into (plugged in) laptop gaming can soon do so at nearly uncompromised framerates or resolutions thanks to the RTX 30 Series. We didn't even see any 1080p screens with refresh rates below 120 Hz. Furthermore, there were a whole lot of 1440p and 4K options, too. Once again we have to monitor availability, but hopefully the OEM manufacturers don't let the bots and scalpers run things into the ground. The cryptominers won't be an issue here either, meaning you might just want to consider getting your Ampere GPU in a laptop.
3. Zen 3 Ryzen 5000 mobile lineup
Speaking of all this newfound performance for laptop gaming, AMD certainly deserves some credit thanks to its powerful new Zen 3-based Ryzen 5000 CPUs. The company used CES 2021 to show off its powerful and affordable 8-core, 16-thread mobile CPUs along with the rest of the product stack. The flagship products are truly impressive, because they even outperform recent i7s in single thread performance, all at far more attractive power efficiencies. That means these things are right up there competing with Intel in gaming performance now, but with the benefits of more cores, cache, and other features. Anyone interested in owning a workstation-grade computer that also games will be hard-pressed to find cons with AMD's latest CPU lineup.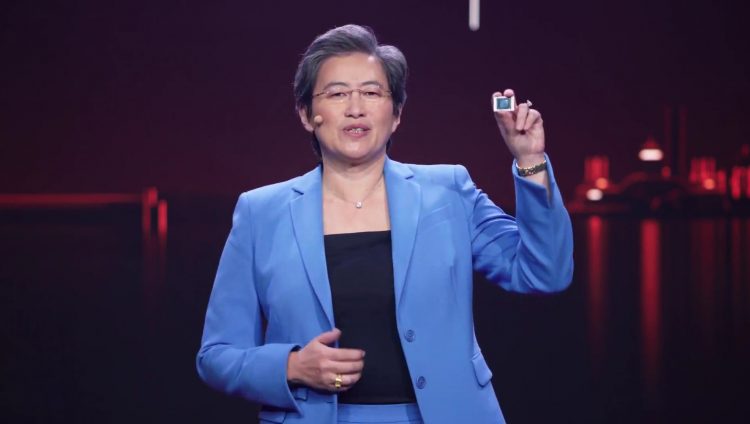 4. Asus ROG Zephyrus Duo 15 (2021)
This is a refresh of a design that's already on the market, but the 2021 model features a Ryzen 5000 Series mobile CPU plus RTX 30 Series graphics. You'll notice the second screen, as this is a laptop designed for content creators and is meant to be an all-in-one solution that you can take with you. The Zephyrus Duo isn't cheap, but it's absolutely crammed full of cutting edge features that make this a product worthy of respect years down the line. We performed extensive coverage on this, so you can learn more here to understand why this thing is a marvel of modern computer engineering.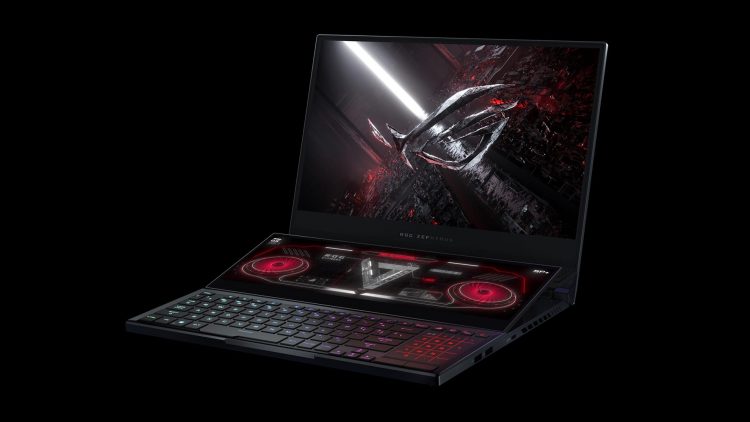 5. Asus ROG Flow X13
Not everyone may be familiar with the concept of an eGPU (external GPU) yet, but the Asus ROG Flow X13 sounds like a true game changer for laptop gaming if there aren't any latency issues or undiscovered problems with the design. Previous interfaces for eGPUs used Intel's Thunderbolt cables to link laptops to the external graphics. However, the bandwidth limitations created inefficiencies that prevented laptops from taking full advantage of the graphics cards they were linked to. Asus solved this problem with a simple solution. It uses a custom PCIe 3.0 cable, just like graphics cards are meant to use. Bandwidth problem solved! Now you have access to a GPU with plenty of room to breath in its separate case versus the cramped conditions of a laptop. What makes the X13 even better is that you can actually take the GPU itself with you everywhere. The eGPU cases were traditionally meant to sit on a desk and provide at-home performance. You can take both of these on the go though. The X13 even has some decent onboard graphics. This seems like the beginning of a major trend.
6. Razer Project Brooklyn gaming chair
This one isn't exactly real yet, but it is a sweet concept that would clearly take certain games to the next level. Project Brooklyn is an all-in-one solution of chair, screen, and desk. It's much better than those desks we had to sit in for school. That of course is due to the deployable ultrawide OLED screen that's also transparent and curved. We can't fit many more adjectives into that title. Since this is also Razer, there are some RGBs too. No word on pricing, but this thing would likely cost over $100k USD if someone were to build it today. Still, this CES 2021 concept may turn into something real one day.
7. Razer Project Hazel mask
This one is a sign of the times. But, just because we have to be careful, doesn't mean the future is dim. These Razer masks blend style and safety with… you guessed it, RGB lighting. Razer designed this mask to provide the safety of N95 filtration and prevent additional air leakage. The shield is impermeable to moisture, is scratch resistant, and includes rechargeable ventilators with replaceable filters. There's a little more to it than that, such as the custom RGB tuning options and UV sterilization case, so check it out yourself.
8. IOGear membrane keyboards
When you find a membrane keyboard in a top 10 list, there has to be a specific reason why. IOGear's upcoming Kaliber Gaming IKON II Gaming Keyboard aims to make membrane keyboards more acceptable for PC players. While you can't quickly swap out key caps the same way you can with mechanical keyboards, the IKON II is IOGear's affordable option.
The keyboard features 122 keys, zone-RGB backlight with multiple patterns, six programmable G-keys with up to three separate profiles, and a built-in volume wheel. While that sounds like obvious features for a keyboard, IOGear's membrane-based IKON II is pushing the limit on what gamers can expect from a keyboard of that style. Not only is the board quieter but it's also softer to the touch, allowing for more comfortable key presses for many users. Lastly, with it being a membrane board, the IKON II will be a more portable option than most mechanical units due to its lighter weight.
Though a price point and launch date isn't available yet, based on IOGear's past releases, the IKON II should cost no more than $90.
9. PCIe 4.0 support on Intel boards
This particular piece of news isn't as fabulous as the Project Brooklyn chair, and is really part of the larger story related to the Intel Rocket Lake 11th generation CPUs coming to desktops. But still, this is huge. Unlike AMD, we've been waiting on Intel to add PCIe 4.0 support for a while now. Hell, even the latest consoles feature it. The latest announcement from Intel means this improved spec will finally start to become standard. With standardizations like this, we will get to the point where the lines between storage and memory begin to blur. Expect your games to load furiously fast once developers begin to design them with PCIe 4.0 in mind.
10. LG transparent TV for the bedroom concept
Just like with the Razer concept, we're looking at another hypothetical thing here with the LG concept display for beds. While transparent TVs aren't brand new (we've seen them at previous CES shows), this is the first one envisioned for home use. This LG screen would come in a case that rises up to reveal a 55-inch OLED screen with a 40% transparent display. It's not only futuristic and luxurious, but also substantially better than watching the TV from across the room. The coolest thing about it has to be the fact that it can feature images while remaining partially transparent. Anything that gets us one step closer to IRL Star Trek has our vote.
---
That's it for our top 10 picks of the best of CES 2021 in regards to gaming. It was an interesting year with CES being online due to the pandemic, but the show must go on. Hopefully, all of these cool new products give you something to get distracted by and potentially splurge on. However, next year is sure to be even more exciting as new tech breaks down barriers yet again.