Although July's almost over, this week's Content Drop will see several major PC game releases. We've got Wolfenstein: Youngblood and Cyberpilot. Beyond: Two Souls and Tetris Effect will also arrive for PCs via the Epic Games Store. Warhammer 40K: Mechanicus' expansion, Heretek, will also be releasing, along with many others.
For the other games that'll be coming out this July 2019, check out the monthly listing here. As for the rest of the games launching this year and beyond, you can view our updated release dates list.
Beyond: Two Souls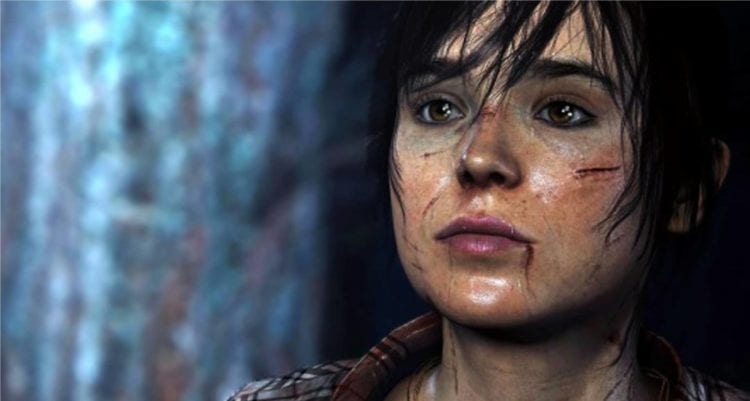 Originally released for the PlayStation 3 back in 2013, Quantic Dream's Beyond: Two Souls focuses on the story of Jodie Holmes (played by Ellen Page). At a young age, Jodie has demonstrated remarkable psychic powers, and a tragedy leads her to be committed to the care of Dr. Nathan Dawkins (played by Willem Dafoe). As Jodie gets older in Beyond: Two Souls' story, more experiments allow her to manifest her capabilities and even find a connection with the world of the dead, the Infraworld.
In Beyond: Two Souls, you'll be able to experience Jodie's story for the first time on PCs. From her run-in with the CIA to various missions, to even some creepy encounters, you can make decisions that will lead to certain outcomes.
Tetris Effect
Another major addition to the Epic Games Store's exclusive lineup is none other than Tetris Effect. Originally released last year for the PlayStation 4, Tetris Effect reimagines the age-old classic with hyped-up new music that ties into the gameplay, along with a "zone" mechanic that allows players to clear an unbelievable number of lines simultaneously. It has also won numerous awards in the past.
Tetris Effect's arrival for PCs will see a slew of graphical improvements. These will include uncapped framerates, super hi-res visuals, support for ultrawide monitors, and more. Additionally, you can play the game normally on a PC or switch to the VR version if you own headsets such as the Oculus Rift or HTC Vive.
Warhammer 40K: Mechanics – Heretek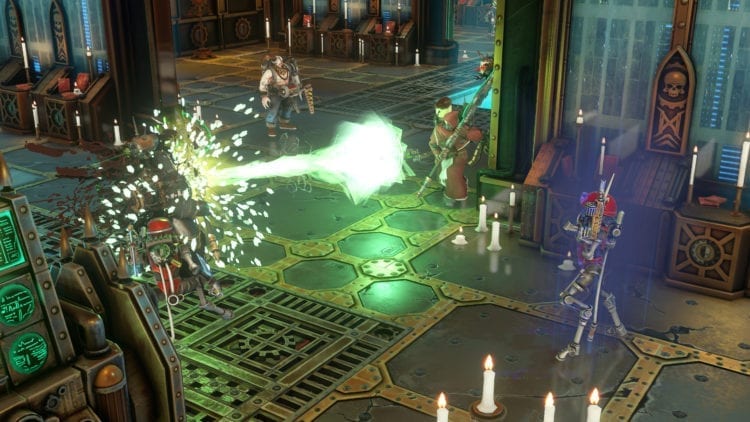 I last checked on Warhammer 40K: Mechanicus back in November 2018. That's when I reviewed the base game. I considered it a brilliant first outing for Bulwark Studios given that it's a rare gem that focuses on the Adeptus Mechanicus.
Fast forward to the present and we'll be seeing the expansion Heretek. This time around, players will get the chance to use the Xenarite subclass, a tech-priest that has delved too much into Xenos technology. You'll also be able to tackle a handful of missions onboard an Ark Mechanicus against renegade AdMech forces. You can expect our review of Warhammer 40K: Mechanicus – Heretek shortly.
Wolfenstein: Youngblood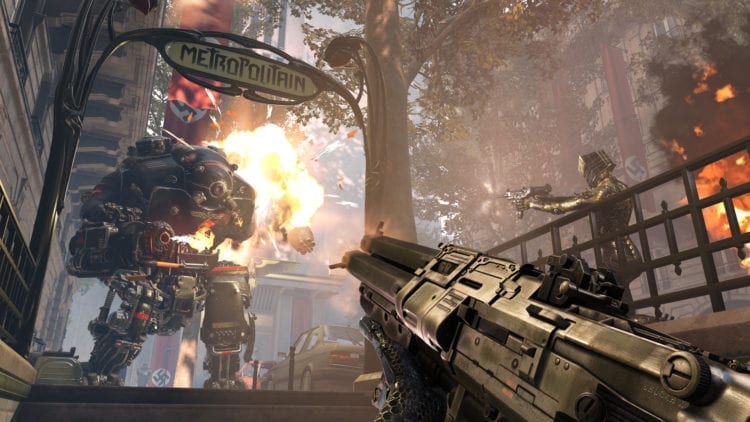 The granddaddy of shooting games is back for a new generation, quite literally and figuratively. In Wolfenstein: Youngblood, our old badass B.J. Blazkowicz is nowhere to be found. It's up to two new heroines to save the day. They're none other than B.J.'s twin daughters, Jess and Soph.
As the new dynamic (and deadly) duo, it's up to you to strike out from your base of operations in Paris' catacombs to bring the downfall of the Nazi regime. But, you don't have to go at it alone because Wolfenstein: Youngblood also offers co-op play. In fact, Wolfenstein: Youngblood's deluxe edition even includes a "Buddy Pass" so your friend can join you on missions even if they don't own the game itself.
More Content Drops This Week
Automachef (July 23) – A resource management puzzler where you'll be able to design kitchens and various machinery that provide the desired yummy goods. Find it on Steam.
Vane (July 23) – An adventure game set in a striking and barren desert world, it's also got some Journey vibes to it. Find it on Steam.
Fantasy Strike (July 25) – Currently an early access title, this fighting game made by David Sirlin (Super Street Fighter II Turbo HD Remix, Puzzle Strike), will release on multiple platforms this week. Find it on Steam.
Wolfenstein: Cyberpilot (July 26) – Releasing on the same day as Wolfenstein: Youngblood is this VR game set in the same timeline. You'll get to control a mech pilot (seen above) as you blast Nazis in multiple levels. Find it on Steam.
Kill la Kill: IF (July 26) – A fighting game based on the anime series. The game will release on July 26 in North America, one day after its launch in Japan. Its Steam store page is not yet live, but you can check the official website instead.
Unlucky Seven (July 26) – An adventure game with, uh, "furry" characters. Find it on Steam.
Next Week's Content Drops
Next week's content drop will close out the PC game releases for July 2019. Horror co-op The Blackout Club will be released. Likewise, we'll see a couple of expansions for existing titles. Mutant Year Zero: Seed of Evil and Warhammer 40K: Inquisitor – Prophecy will both release. Madden NFL 20, meanwhile, will kick off the month of August.
We'll see you then.
---
Release dates listed are for North America.