Last month, we checked out the Humble Monthly, which featured player choice. Or rather, it's the choice of which early unlocks you'd want to grab. You could opt for Sniper Elite 3, Tales of Berseria, and Staxel — or you could choose Rise of the Tomb Raider. We're back for another installment this month, so let's get straight to it.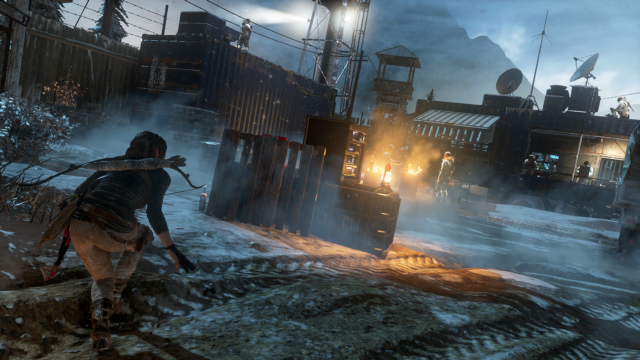 The Humble Monthly Review – September to October 2018
September Early Unlocks: Sniper Elite 4, Tales of Berseria, Staxel – or – Rise of the Tomb Raider
My choice last month was the trio of Sniper Elite 4, Tales of Berseria, and Staxel. That's because I already had Rise of the Tomb Raider. Regardless of your choice, you know you got your money's worth because of the quality of these games and their previous pricing point.
Sniper Elite 4 still has that same old Nazi-killing, X-ray bullet-piercing action that we all know and love. Tales of Berseria, meanwhile, gave me several hours of enjoyment as I got reintroduced to the Tales franchise — the last time I played a Tales game was during the original PlayStation days. Staxel, a cutesy indie title, was not something I normally played but my wife did enjoy it. If you chose Rise of the Tomb Raider, then good on you as well, since the action and gameplay are dynamic and tremendously satisfying.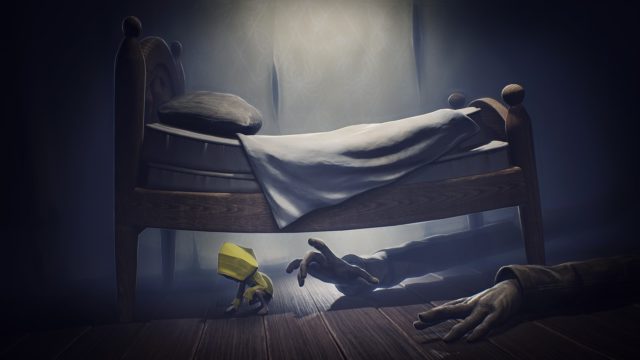 September Late Reveals: Little Nightmares, Darksiders II: Deathinitive Edition, Battle Chef Brigade, Zombie Night Terror, Figment, Ethereal
Humble Bundle sure does give you more bang for your buck. If you chose Rise of the Tomb Raider, you'd have seven games. If you chose the trio, you'd have a whopping nine!
For me, the star of this bunch is Little Nightmares. I was intrigued by the game when it was initially released, but, since I wasn't much of a "cutesy/indie" type of gamer, I missed out on it. Now that it's part of the Humble Monthly, I know that I'll give it a whirl. The platformer with a few horrors and creepy vibes that reminds you of your childhood fears is something that I'm sure I'll enjoy.
October Early Unlock: Overwatch
Well, this is a surprise. Cheers luv, the cavalry's here indeed! Overwatch is Blizzard's massive IP that boasts one of the most highly competitive and dynamic esports scenes around. It's also got a gigantic player base and has reached 40 million players in May. You'll also get additional treats in the form of Overwatch loot boxes, which will be in your account provided you stay subscribed to Humble Monthly until December.
The question is — should you get it?
Humble Monthly October Early Unlock — The Verdict:
The short answer is "Yes." There's no denying that Overwatch is a fast-growing game which receives a ton of support from Blizzard and the fan base. If you already have it for other systems, then you might as well try it out for PC given the vast difference compared to consoles. Better graphics and controls, lower input lag, and a faster-paced game make for a dynamic experience.
In terms of pricing point, the $12 for the Humble Monthly is a great deal! That's because Overwatch normally retails for $39.99. Even the previous summer sale on Battle.net only gave it a 50 percent discount at $19.99. So yes, you're getting this game and much more for a very low price.
If you're not a fan of Overwatch then you might have a friend, co-worker, or relative who likes it. You can simply gift it to someone else and have them redeem the key from Battle.net. As far as we know, Humble Bundle has not announced any regional restrictions. Also, even if you're giving away Overwatch, you'll still be getting half a dozen games in October. We don't know yet what they'll be, but we're guessing they'll be brilliant in their own right. Humble Bundle rarely offers only a single early unlock for the Humble Monthly. Whenever that happens there are usually great reveals to make up for it.
Check out the new Humble Monthly here, and let us know if you grabbed it or paused for a month.