Skybound Games released a trailer today showing off some of the new graphical enhancements coming in The Walking Dead: The Telltale Definitive Series. More importantly, however, we now know that the game will release for PC on September 10. As you might catch in the trailer below, the PC version will arrive exclusively on the Epic Games Store. It will have all four seasons of The Walking Dead game, the 400 Days mini-season, and The Walking Dead: Michonne.
This rerelease of The Walking Dead features a graphical overhaul to make the earlier games match the visuals of the series' fourth season. The Final Season's art style used darker and bolder black hues to help emphasize distance and to give characters a stronger outline, making it more closely resemble the art in the original comics. This definitive edition will also include a recreation of each season's menu screens and some behind the scenes bonus content. Fans can even pick up a couple of different Collector's Editions of the game.
Return of The Walking Dead
The Walking Dead became Telltale Games' flagship title back when the first season launched in 2012. Following the release of The Final Season's first episode, however, Telltale announced that they were closing their doors. The fate of the much-beloved series was on the mind of many fans until Skybound Games swooped in and picked up the project. The season was completed by Skybound following the same storylines that Telltale had written, wrapping up the seven-year story of Clementine.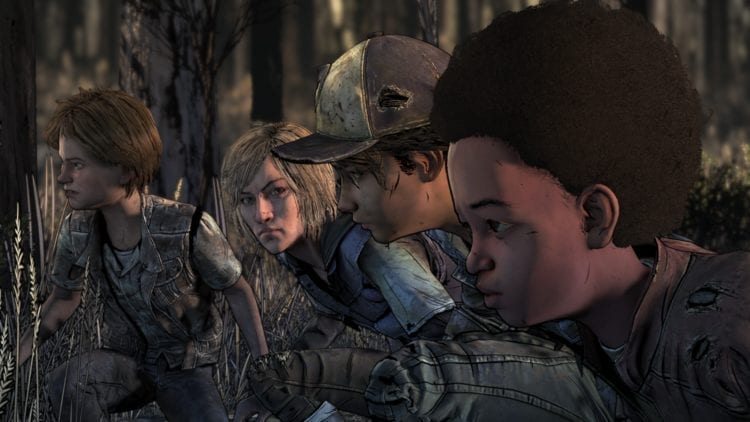 Of course, the game's release on Epic Game Store will no doubt raise red flags with some players. Recently, Epic Games CEO Tim Sweeney took to Twitter to defend the company's stance on exclusivity. Give us your thoughts on The Walking Dead: The Telltale Definitive Series coming to the Epic Games Store this September.
[Source: YouTube]