We've known Yakuza Kiwami was heading to PC for quite some time, but SEGA has been quiet on exactly when that would be. Until now, at least. The company has announced that the Dragon of Dojima will be making his second PC appearance on 19 February.
So no, unlike several recent releases, this isn't a "Surprise! It's out today!" announcement.
The Other Beginning Of Kazuma Kiryu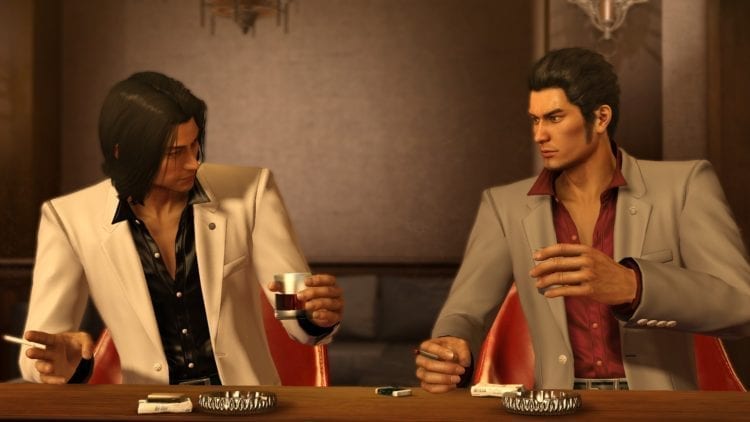 This is the second Yakuza we're getting on PC (Yakuza 0 being a prequel that came much later) but Yakuza Kiwami is actually a remake of the very first Yakuza game. Series protagonist Kazuma Kiryu has just been released from a 10-year jail stint after taking the fall for a murder committed by a friend. Unfortunately, not everything is sunshine and rainbows after he gets his freedom: ten billion yen (around $100 million USD) has been stolen from his former clan, a childhood friend has vanished, and he finds himself protecting a nine-year-old girl being hunted by various Yakuza outfits. It's a very gritty and noir-ish crime drama, laced with tragedy.
What this mostly means is a lot of roaming around the fictional Tokyo district of Kamurocho, punching people in the face and uncovering the truth of what's going on via some excellent cutscenes. But, this being a Yakuza game, it also means that there's plenty of time for minigames, side-quests, and ludicrous humor. Fancy doing some karaoke, playing pool, heading to the batting cages, or enjoying some classic arcade games? Go for it. Go to a hostess bar and maybe head out on a date, too! It's okay, the unfolding tragedy will wait.
We honored Yakuza in our Alternative Awards last year for some of this stuff, and Kiwami continues the tradition of walking a tightrope between drama and surreal humor.
Yakuza Taken To Extremes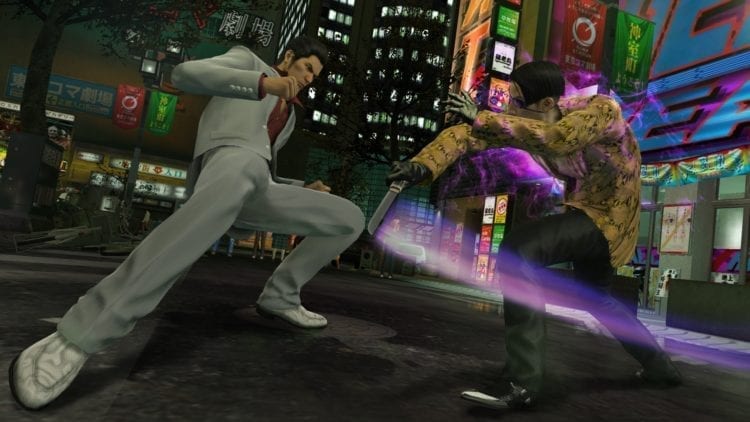 Being a proper remake of the original, Kiwami (which roughly translates to "Extreme") adds in a slew of new features. Coming after Yakuza Zero, Kiwami makes an effort to tie its plot points into that game, but the best new feature is obviously Majima Everywhere. Fan-favourite character — and deuteragonist of Yakuza Zero — Goro Majima will hunt Kiryu relentlessly across Kamurocho, popping up to challenge you to a fight when you least expect it… and usually in the most insane ways imaginable. If he's dressed up as a police officer, then you'll get into a fight if you're carrying weapons. Or he might be hiding in a giant traffic cone. Or popping out of a manhole. These are some of the least absurd ways he'll appear.
For this PC release, we can also expect 4K resolutions, an uncapped framerate, and customizable controls. Here's hoping the framerate will work better than in Catherine, but it was a 60 FPS game on console so it should be okay here. It looks like there'll be a Digital Deluxe Edition, too, should you purchase early. That'll include a digital manga, plus some wallpapers and avatars.
As to whether you should start with Yakuza 0 or Yakuza Kiwami – well, Kiwami will make perfect sense even if you haven't played 0. However, considering the number of ties to the prequel, there's a lot more emotional weight to the story if you go into Yakuza 0 first. Either way, should this be a decent port, you're in for a very good time.
Yakuza Kiwami is due to hit PC on 19 February, with pre-orders open now. You can check out a brand new trailer below.