The tail end of the Final Fantasy XIV Digital Fan Festival 2021 keynote offered up some very welcome news for any Antipodean Final Fantasy XIV players. After years of the game's data centers only being in North America, Japan, and (eventually) Europe, Oceania will finally be getting its own servers.
This won't be happening immediately, alas, but you can probably expect it towards the beginning of 2022.
Oceania data center
Towards the end of the keynote, Final Fantasy XIV director and producer Naoki Yoshida gave the welcome news that there is indeed an Oceania data center coming. The original plan was for this to launch before 6.0 (the Endwalker patch), but unfortunately, the global pandemic has pushed those plans back. It's a bit hard to go and see the servers and help set them up when global travel is locked down pretty tightly.
Nonetheless, the servers are under construction, and the Final Fantasy XIV team is apparently doing virtual conferencing to assist in the setup.
Still, after years of suffering latency problems and being divided between other data centers (and, if opting for the Japan data center, language barriers), this is some very welcome news. There's even a lovely picture of it to prove that it's a real thing!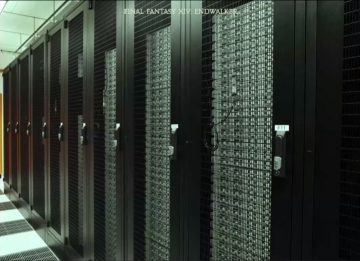 Right now, Square Enix is hoping that the Oceania data center will go live before the launch of 6.1. With Endwalker due out on November 23rd 2021, that means we can hopefully expect Oceania to have servers up and running sometime before March 2022. This is obviously subject to any number of delays based on the global situation and any other problems that arise, but hey, fingers crossed.
The Final Fantasy XIV Digital Fan Festival schedule can be viewed over on the official website, though the most important game-related bits are likely the keynote address from earlier today, and tomorrow's Letter from the Producer. That said, we might wind up with some unexpected details from the Q&A or from other sections, but we've already got plenty to go on.