The year winds down and we've got your weekly PC game releases to start off December (Week 1 – December 3 to 9). Just Cause 4 parachutes to your living rooms. Meanwhile, Mutant Year Zero growls with animalistic fervor. Two games with extremely dedicated communities will also have major expansions — Destiny 2: Black Armory and Path of Exile: Betrayal. Also, Mechs, Battle Princesses, and Katamaris also round out the cast.
Naturally, if you would like to look at what the rest of December and halfway through 2019 would bring, you can always check out our updated PC game release dates list.
Just Cause 4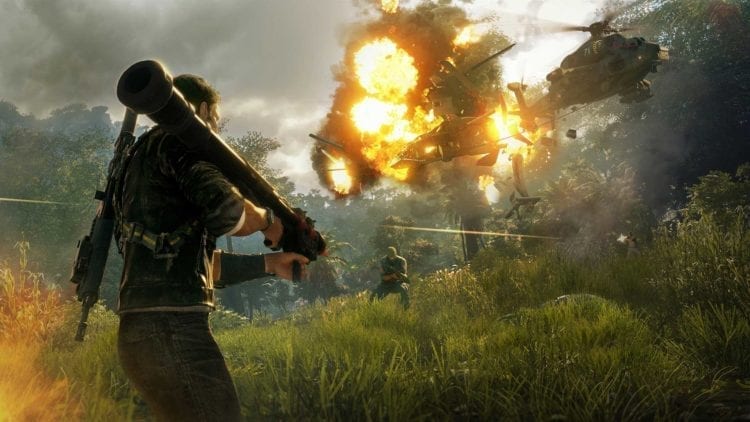 Release Date: December 4
Developer: Avalanche Studios
Publisher: Square Enix
It's time once again to glide with your wingsuit and cause mayhem as Rico Rodriguez (aka. Dave Scorpion or McSploder McGee) in Just Cause 4. Like its predecessors, Just Cause 4 turns the wearisome drag of the action game genre into a feast for the senses by way of creative kills and explosions. Lots and lots of explosions.
As you traverse the lush jungles and craggy mountain paths of Solis, you'll realize that there's more than one way to complete your objectives — this is an open-world sandbox after all. That's where your imagination comes in from using a slew of vehicles to your advantage to unique weaponry such as the lightning gun. Don't forget that the grapple system allows you to practically tether anyone or anything, along with mods, for a variety of hilarious results. Watch Tim McDonald detail how he tied four corpses to a jeep that's lifted wherever he goes by way of balloons in our review.
Indeed, your creativity is rewarded as it spices up the game. Without it, Just Cause 4 might simply be "a lovely but rather empty third-person shooter."
Mutant Year Zero: Road To Eden
Release Date: December 4
Developer: The Bearded Ladies
Publisher: Funcom
What does a humanoid duck, a wild boar, a woman who looks like she's afflicted by a virus, and the whole XCOM series have in common? Well, that's Mutant Year Zero: Road to Eden. The first title from developer The Bearded Ladies (comprised of Hitman and Payday devs), takes a page right out of XCOM by way of tactical, turn-based combat. It also combines elements of stealth and adventure as you explore in real-time.
Mutant Year Zero: Road to Eden takes place is a post-apocalyptic world where humans have all been wiped out. Replacing homo sapiens are animal-humanoid hybrids. Your characters — Dux, Bormin, and Selma — all have their unique quirks and can level up with their own respective skills. The game is already available three days early for those who've pre-ordered. We'll have a review coming up this week as well so stay tuned for that.
Destiny 2: Black Armory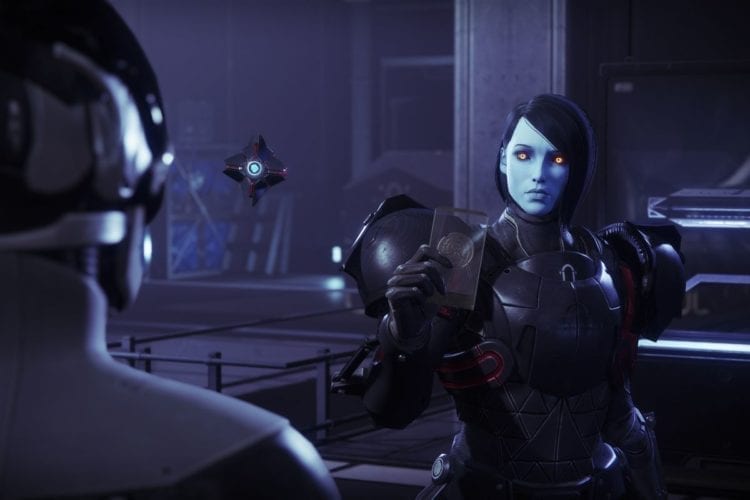 Release Date: December 4
Developer: Bungie
Publisher: Activision
Around this time last year, Destiny 2 was in such as sordid state that it's a wonder how Bungie was able to turn things around. Maybe it's because of Traveller magic, or that miracle (much like that wizard) came from the moon. With the success of both the Warmind DLC and Forsaken expansion, we arrive at the first DLC for its second year: Black Armory.
In our previous article, we noted the upcoming content that Guardians will have to grind out. You'll encounter new Forges, horde modes that reward you with weapons. There will also be a new raid that releases on December 7. Meanwhile, the Dawning's holiday event starts on December 11. As you enjoy the festivities, you'll also have more content to look forward to early next year including the return of The Last Word exotic hand cannon which has its own quest.
Edge Of Eternity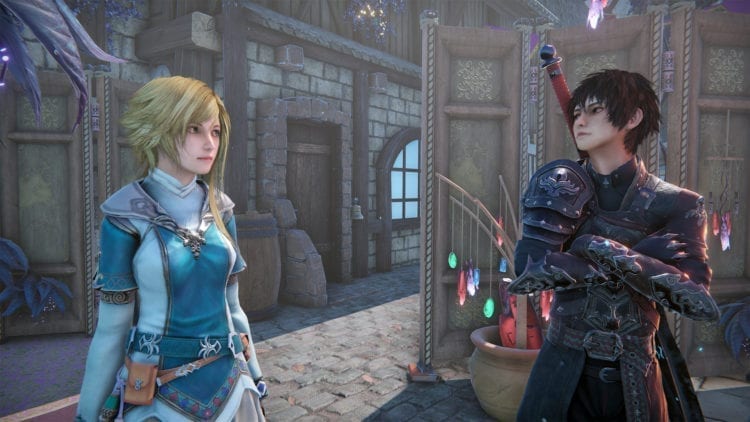 Release Date: December 5 (Steam Early Access)
Developer: Midgar Studio
Publisher: Playdius
Edge of Eternity takes you on an adventure with a distinct JRPG feel. From a few screenshots and videos, you'll see the vast ethereal landscape looming before you. Battle then switches to a turn-based affair. Crafting mechanics are also present along with choices that determine how you progress through the game. There will also be mod support via the Eternal Forge tool.
The reason we've included Edge of Eternity in this week's lineup is that it does seem promising at first glance. Although be forewarned, it is a Steam Early Access title with a small dev team. However, it also happens to include Chrono Trigger and Xenoblade Chronicles composer Yasunori Mitsuda. We'll see how things pan out eventually with this ambitious undertaking.
Battle Princess Madelyn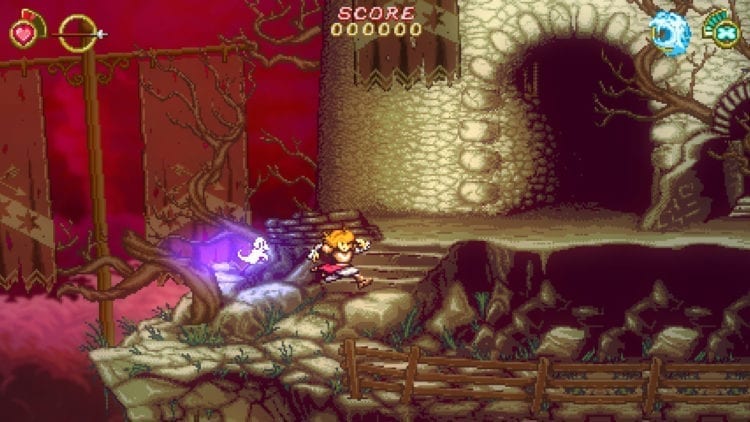 Release Date: December 6
Developer: Casual Bit Games
Publisher: Casual Bit Games
If you grew up in the 80s and 90s, then you're no doubt familiar with Ghouls 'n Ghosts and its wacky protagonist Arthur. Battle Princess Madelyn follows in the footsteps of the classic with gorgeous hand-drawn design and a side-scrolling romp that's fairly easy to get into.
Battle Princess Madelyn will feature an assortment of weapons across multiple levels (ten levels with five stages each), which are all replayable. You might even find some secret areas and portals to help you travel around. If you got bitten by the retro bug, this might be something right up your alley.
Path of Exile: Betrayal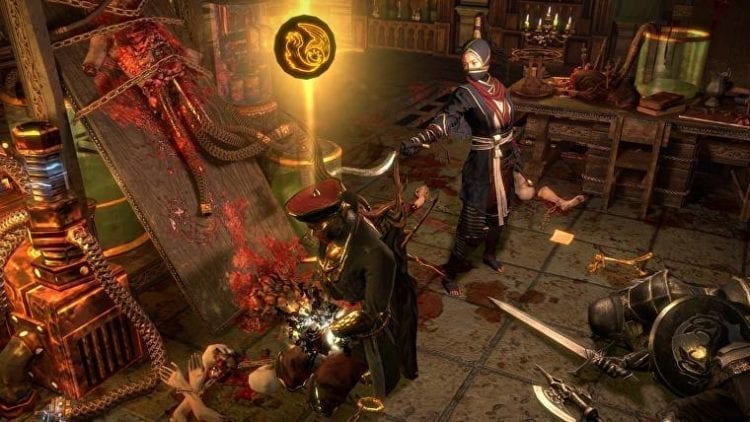 Release Date: December 7
Developer: Grinding Gear Games
Publisher: Grinding Gear Games
Path of Exile closes 2018 with a bang with the Betrayal expansion. We've already detailed the various mechanics in our previous feature but we'll recount some of them for you. Betrayal will see the inclusion of the Immortal Syndicate meta-game where you manipulate a board of miscreants to find their stronghold and gain unique loot. It will also rework the masters and crafting system to make it more streamlined and accessible. There will be new skills that are included to make combat more dynamic. Also, Betrayal will mark the return of Bestiary's, Incursion's, and Delve's main activities as part of the core game.
All in all, we've been told that it's the biggest expansion for Path of Exile yet, something that might push the game to new heights. If Betrayal can fulfill that promise, we might even see a bigger influx of Diablo veterans (or exiles) joining the fray.
Other Games This Week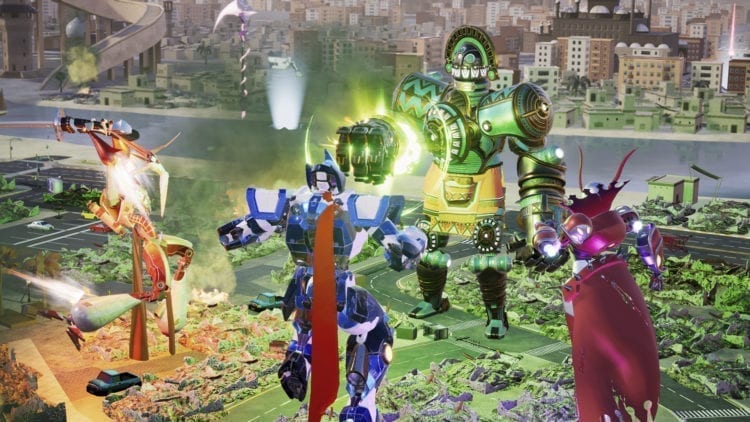 Override: Mech City Brawl
The mech battler from The Balance Inc. and Modus Games features robot-on-robot action. It also has a single-player campaign and a four-player co-op where each person gets to control a specific part of the mech itself! We're betting this will cause some hilarity and frustration. Override: Mech City Brawl will release on December 4.
Stellaris: MegaCorp
The newest DLC expansion for Paradox Interactive's spacefaring sim/grand strategy game releases on December 6. It will also have a free update that overhauls the economic, trade, and planetary building systems.
Iris.Fall
Iris.Fall from NEXT Studios blends light and shadow, black and white, and 2D versus 3D in an artistic amalgamation with a ton of puzzles to boot. It will arrive via Steam on December 7.
Katamari Damacy Reroll
Roll over enemies and entire houses with the return (or reroll) of an age-old classic. Katamari Damacy Reroll will arrive on Steam on December 7. Although, strangely enough, it's not popping up on the store just yet.
Next Week
The second week of December will see a handful of releases to close 2018. We'll have Insurgency: Sandstorm, GRIS, Lucius III, and Kingdom: Two Crowns warm us for the holidays. We'll see you then.
---
Note: Release dates listed are for North America.