A fairly hefty update to Football Manager 2018 has been released today, taking the game to version 18.2.0.
Just in time for some weekend tactical tinkering, Football Manager 2018 has been updated to version 18.2.1.
Football Manager 2018 is out today, along with a demo and the usual set of editing tools (for those who own the game).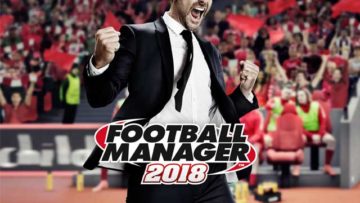 The latest installment of the annual football a management sim from SI. This year there's dynamics added to the squad, a new graphics engine, real-world … Read moreFootball Manager 2018 Review
Hm, I don't know, 2-0-1-8 sounds like a pretty risky formation to me.
A new video put out by Sports Interactive takes a look at the match engine for Football Manager 2018. Plus, the pre-order beta is out.
The seventh (and apparently final, before release) trailer for Football Manager 2018 is dubbed 'football intelligence'.
The fifth pre-release Football Manager 2018 video casts a summarising eye over the Fantasy Draft multiplayer mode.
In this fourth Football Manager 2018 video, it's time for Sports Interactive to talk about Sports Science systems.
The third of Football Manager 2018's feature videos takes a look at how Tactics have changed in the latest installment.
A pair of newly released Football Manager 2018 videos take a look at the finer points of scouting and 'dynamics'.
A new Football Manager 2018 video unloads a few feature 'rumours' (and then basically confirms them all) in a sort of meta news report.
Get ready to do more footy management with players, balls and other managerial stuff.