The latest update brings tweaked buildings and allows you to name NPC characters.
The game was hard enough but 11-Bit are making it even harder with this new Survival Mode. Yikes!
There is plenty of new Frostpunk content planned by 11-Bit Studios this year. Check out what's in store for 2018.
New releases this week jump up the chart but it's yet another week with no change at the top.
11-Bit Studios steampunk city management sim has proved very popular with PC gamers and there are more plans afoot.
Grab the new drivers if you are looking to try and improve performance in Battletech and Frostpunk.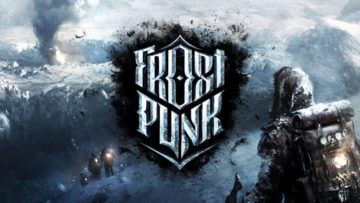 Frostpunk is a first society survival game and not a city builder. As the ruler of the last city on Earth, New London, it is … Read moreFrostpunk Review
We head into the frozen wastes to try and keep New London alive in this steampunk city management sim.
Here are some feature facts about the city building survival game which arrives next week on PC.
This War of Mine developers 11 bit studios have announced Frostpunk, a chilly-looking title scheduled for release in 2017.