Ubisoft hosted its first Forward livestream this past Sunday, but not everything went as planned. Technical issues resulted in viewers being unable to claim Watch Dogs 2 for free, which the company has since fixed. Ubisoft is currently giving the game away to anyone who claims it before 11:59 PM PDT on July 15. 
The Forward digital showcase was meant to replace the E3 show this year, which made it a first for Ubisoft. In an effort to draw in a larger audience, Ubisoft promised to give away Watch Dogs 2 to anyone who watched. Viewers simply needed to be signed in to their Ubisoft accounts to be eligible, and could watch the stream on the company's website or via Twitch with a linked account.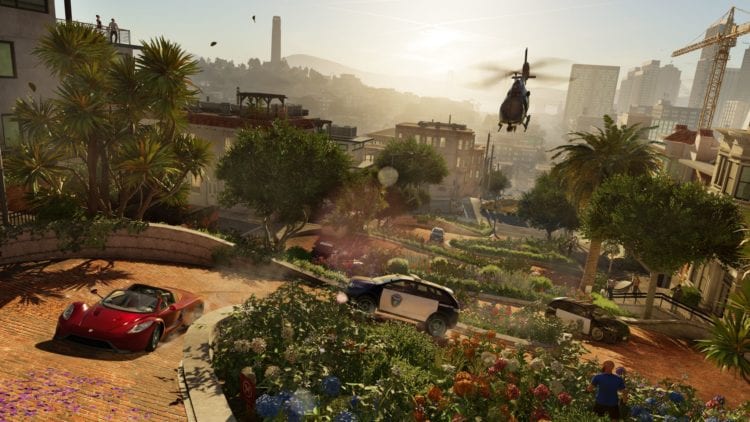 Damage control
The livestream was met with an overwhelming number of viewers however, which caused the Ubisoft log-in client to fail. As the livestream went on, viewers expressed panic and disappointment via social media, concerned they wouldn't get the game. Ubisoft's support team responded quickly to the matter and promised to deliver a resolution to the situation.
Don't worry! We'll be giving out the rewards to all of you, even if you were unable to log in successfully. Sit back and enjoy the show!

— Ubisoft Support (@UbisoftSupport) July 12, 2020
Ubisoft's support team then went silent for several hours as it worked on a solution, but came up with a better offer. Now, anyone can claim a free copy of Watch Dogs 2. This is a much better window of opportunity, which should allow significantly more people to claim and enjoy the game. 
It's easy enough to claim the offer. Just follow the link provided in the Tweet and log in or sign up for a Ubisoft account. A message will confirm the successful action, and Watch Dogs 2 will appear in your games library within 24 hours. The game is yours to keep forever, so there's no rush to download or play it. 
https://twitter.com/UbisoftSupport/status/1282481317033246720
There's no reason not to take advantage of this offer, even if your PC is old. Watch Dogs 2 was a popular 2016 title that will hold up for years to come. It's also a great primer for Watch Dogs: Legion, coming later this year.
Speaking of Watch Dogs: Legion, there's plenty of fresh coverage on it from yesterday's Forward showcase. We also did a breakdown on Assassin's Creed Valhalla's 30-minute gameplay demo, Hyper Scape, and more.