DedSec is back in action in Watch Dogs: Legion, the latest in Ubisoft's series about magically hacking complicated things in an instant with smartphones. The general gameplay is the same as it was in its direct predecessor, but there's a whole city of people out there that massively change things up. And I do mean a whole city, as every single human being you see in the world can be recruited to your cause. If you're the sort of person that gets carried away by the existence of stuff, you're going to be running around like a chicken that's obsessed with the existence of stuff.
Due to the massive amount of options at the disposal of each player, we've put together some guides that'll make it much easier to come to grips with the unwieldy group of hacktivists you'll be managing. We're going to focus on general game systems, how to properly manage your crew, and more general tips to get you to hacking without missing a beat. Just try not to piss off the PMC masquerading as cops. They'll hit you in the face for, like, nothing sometimes. Some things never change.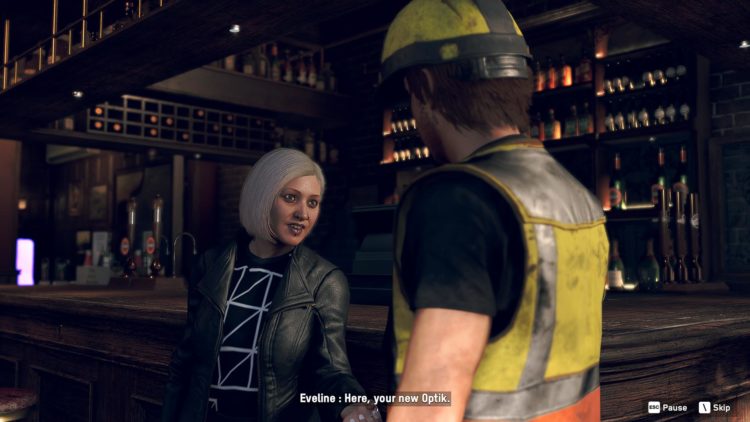 Watch Dogs: Legion – Guides and features hub
How to skip recruitment missions and recruit people faster – Recruiting people is the bread and butter of the Olive Garden that is Watch Dogs: Legion. Huh, that analogy didn't really pan out. While mostly straightforward, you're not going to want to spend a ton of time on individual recruits when you can skip to the finish line a bit quicker.
What permadeath actually does – Yes, there's a permadeath option for your operatives. This guide breaks down what that entails and how angry you'll be when the people dearest to you are ripped away!
Which starting character to choose – You get to pick your starting operative at the outset. This guide will help you make a good first choice.
Kill or Upload decision in Into The Void – This one is gonna have some major spoilers for the Into the Void mission, so, yeah, don't click on that until you get there. You'll know it when you see it.
The best place to find clothes – You're going to want to get some clothes on your operatives. Their default outfits can be fine and all, but I think we can do a little bit better than that. Luckily, one place has all of your clothing needs!
How to get around and grab collectibles easily – There's a lot of ground to cover and a lot more collectibles to find all over the map, so we break down not only what your options are, but the best ways to grab those pesky collectibles with the least amount of issues.
Operative skills and which to look for – There are a lot of skills in this game. You're going to want some of them and avoid others like the plague. Our guide will point you in the right direction and you'll be tracking them down with ease in no time!
How to make money – There comes a time when we all need some serious cash. In video games, I mean. Check that guide out to see how to best fill your pockets.