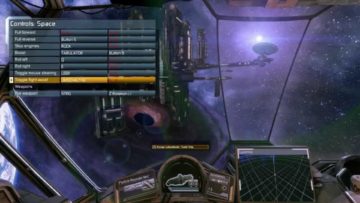 X: Rebirth has received an update to version 3.60, and Egosoft plan parallel development on a brand new X title.
X: Rebirth has now been out for so long and has been patched and updated so many times, that it might be worth trying out of mere curiosity. You can do so, for free, next weekend on Steam. From 13 to 15 March, all X games (including X: Rebirth) will be having one of those … Read moreX: Rebirth free Steam weekend and update 3.50 announced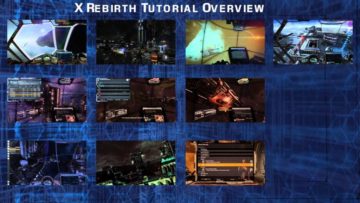 You wait around all decade for one PC space game update, and then three come along at once. Earlier today both Elite: Dangerous and Star Citizen put out new versions; and now X Rebirth has done the same with this version 3.0 release. As I've not played X Rebirth in an awfully long time (since … Read moreX Rebirth 3.0 is released, Teladi Outpost DLC given away free
As a kind of reward for sticking with X Rebirth for so long, Egosoft is giving away the upcoming DLC for free until 1 November. You do need to already own X Rebirth, but if you do, then The Teladi Outpost can be attached to your account for free. It'll be actually released in December. … Read moreX Rebirth DLC free until 1 November, patch 2.50 detailed
If you ever looked at X Rebirth and thought "hmm, well, okay, but I wish this .exe had double the number of bits" then you're in luck my friend. The latest update to Egosoft's troubled space simulator and highway driving title makes the 64-bit .exe the default launcher for the game. Should you still need … Read moreX Rebirth updated to 2.20, brings 64-bit version
Six months on from an awful launch, X Rebirth is effectively being relaunched as X Rebirth 2.0. If you already own the game on Steam, it should automatically patch and update to the latest version. This is the official roll-out for the 2.0 beta we reported on last week. It's too early to say whether … Read moreX Rebirth relaunches as X Rebirth 2.0
A newly released opt-in beta build of X Rebirth adds a number of features that could make this poorly received space sim worth revisiting. Egosoft didn't release X Rebirth in a particularly stable or complete state, but since then they've been working to salvage something from the game. The latest beta build (which will eventually … Read moreX Rebirth opt-in beta build adds new gamestarts, ship commands, more
Egosoft has released details and a changelog for the most recent X Rebirth patch, which among other things adds Steam Workshop support. Patch 1.30 reads like a pretty substantial one, so anybody who has gamely stuck with this title through its darkest hours may be rewarded with an improved jaunt into space. Since I've not … Read moreX Rebirth still being patched, update 1.30 adds Steam Workshop support
Egosoft appears to be sticking fairly well to a "one new patch per week" schedule as it attempts to wrestle X Rebirth into being a decent, playable game. You can see their ongoing progress in this thread, and also take a look at the latest patch notes (reproduced below) for update 1.20. 1.20 appears to … Read moreX Rebirth update 1.20 brings various trade ship fixes
We reported yesterday that Patch 1.18 for X Rebirth may be available today (Friday) and that's proved to be … sort of correct. It seems Egosoft are taking the same route opted for by Creative Assembly with Total War: Rome 2 and firing out the patches in public beta form before making them official. There's … Read moreX Rebirth returns to beta for Patch 1.18
The latest word emerging about X Rebirth's patching schedule is that Patch 1.18 could be available "before the weekend." That's according to an update from developer Bernd Lehahn posted on Egosoft's official forums earlier today. As both public and professional critiques have made quite clear, X Rebirth is currently in a mess. If you want … Read moreX Rebirth patch 1.18 could be available "before the weekend," say Egosoft
If you've been unlucky enough to pre-order X Rebirth or have read my review, then you'll know that one of the many game-breaking issues at large in the title is the problem of trade. NPC and player-owned ships don't seem capable of making basic trades, which effectively brings the economy to a halt. Not an … Read moreX Rebirth modder releases work in progress trade fix
Birth is known to be messy, painful and sometimes complicated. Rebirth is worse.
Egosoft has released the latest in its sprawling space epic X series today, in the form of X Rebirth. It … has one or two problems, some of which are to with bugs and others that seem down to optimisation issues. There's already a pinned thread in the Steam forums for the game, attempting to … Read moreX Rebirth 100% loading bug has a recommended fix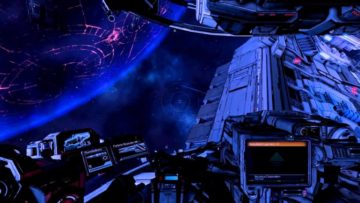 X Rebirth is out tomorrow, which means it's the perfect time for a launch trailer. Right? Right. X Rebirth has you swanning around deep space, doing whatever you like. You can trade, or go into piracy, or work for the police, or build your own empire, or follow the main plot. Developer Egosoft claims that … Read moreX Rebirth launch trailer is full of stars