Homeworld: Deserts of Kharak
Blackbird Interactive help predict what a future Mars colony will look like. A lot like Homeworld it seems.
A quiet release for more RTS DLC.
New units to mess about with in multiplayer and skirmish modes.
Another new map to test your RTS skills on.
Some balancing issues and a new map for the recently released RTS.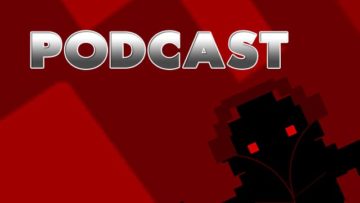 This week: EXCLUSIVE Johnny Depp news, Omikron freebies, Hitman is episodic now, Homeworld: DoK, Darkest Dungeon, and Dying Light DLC.
Paul brings his bucket, spade, and a lot of military hardware to the Deserts of Kharak.
Here's a few quick pointers to help players get through the missions.
Need help with any of the missions? Here's how we completed the game.
Rich chats with Blackbird's Rob Cunningham and Rory McGuire about the upcoming release of Homeworld: Deserts of Kharak.
Here's one way to play the multiplayer when it releases this week.
Modders will have to dig into the game engine to create mods for the upcoming RTS.
Due out next week, this Homeworld story will take you back in time to the very beginning.
Not long now until the game releases and it's looking very tasty.
Didi you chip in way back in 2013? Now is the time to claim your copy of the new game.
There's a strange anomaly might just save the planet. What could it be?
Another rename for the Homeworld planet based RTS and it's coming very soon.
Active comments on PC Invasion: