Endless Legend: Symbiosis and Endless Space 2: Penumbra are now available. The original Endless Space is also free.
Last week's tease indicated the Vaulters were coming and here they are.
Amplitude will be revealing something new next week. Give this a watch and decide what it could be,
Quite a bit happening in the world of Endless Space 2 today, including a major free update to the game and a free weekend.
Amplitude have rolled out another update for Endless Space 2 today, taking the game to version 1.0.18.
Even with Endless Space, all these eccentric clones and religious space vampires are struggling to live together. Peter tries to bring some 4X harmony.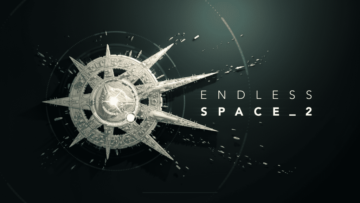 Amplitude's Endless Space 2 is the full sequel to their space-based 4X series. The sequel puts you in the role of a leader guiding a civilization … Read moreEndless Space 2 Review
The third of four trailers covering the myriad aspects of running a faction in Endless Space 2 has been released today.
Leading up to release on 19 May, Endless Space 2 is taking a trip through the 4X's. Today, expansion.
Peter talks to Amplitude's Romain de Waubert de Genlis over a live demonstration of Endless Space 2. Written highlights and footage within.
Amplitude's Endless Space 2 is due for a full release in the middle of this month, and has just started a four part trailer series.
Amplitude's Endless Space 2, the full sequel to their space-based 4X title, will be entering a period of Early Access on 6 October.
Space gets a little bit more endless as Amplitude confirm a sequel.