Valentine's Day might lead to things heating up for lovebirds, but this week's PC game releases (February 11 to 17) will take you to some cold, harsh environments to explore. We've got Metro Exodus, Far Cry New Dawn, Civilization VI: Gathering Storm, Crackdown 3, Tannenberg, and Jump Force all making a big splash.
As usual, if you'd like to know how the rest of February would go, check out our listing here. For the rest of the games in 2019, you can check out our updated PC games release calendar.
Tannenberg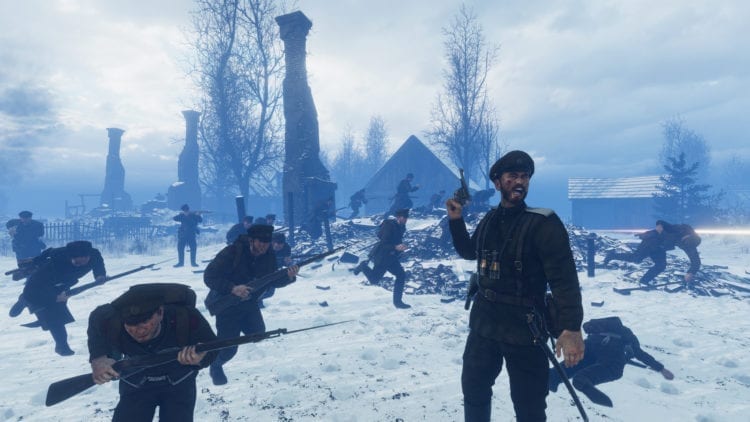 Release Date: February 13
Developer: Blackmill Games, M2H
Publisher: Blackmill Games, M2H
First to the fight this week is Tannenberg, a World War I shooter from the makers of Verdun. Unlike the bombed-out ruins and muddy trenches of its predecessor set in the Western Front, Tannenberg gives you the open fields and snowy hills characteristic of the battlefields in another theater of The Great War.
Tannenberg will feature a number of distinct factions that have battled in the Eastern Front from Russia and Romania on the side of the Allies, to Germany, Austria-Hungary, and Bulgaria who are part of the Central Powers. It will also let you join the multiplayer action and fight alongside AI bots, in case you can't find human combatants for 64-player modes. Tannenberg leaves Steam Early Access this week, and be sure to check out our review as well.
Civilization VI: Gathering Storm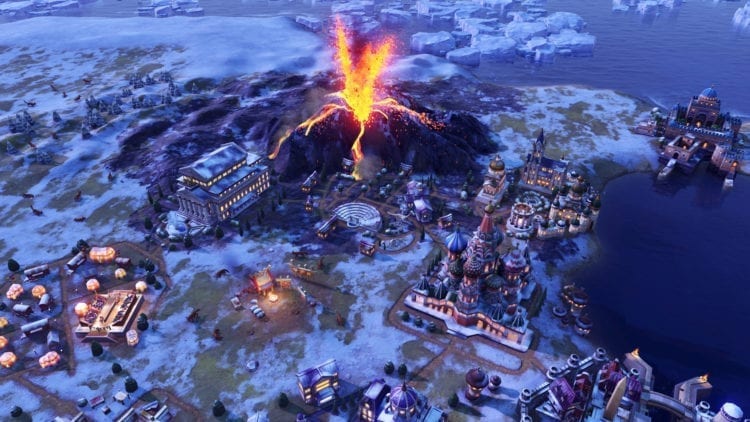 Release Date: February 14
Developer: Firaxis
Publisher: 2K
Civilization VI's latest expansion Gathering Storm not only pits you against the machinations of AI leaders or rampaging barbarians, but it will also make you contend with Mother Nature. One of the key features of Gathering Storm is the inclusion of climate change and weather mechanics. Storms and floods can destroy your buildings and districts, tornados can rip apart your wonders, and volcanoes can bury your cities in molten lava. Also, as a result of your energy consumption to power your industry, the world will slowly change to a colder, bleaker place. It's up to you to prevent that or see the effects that you've wrought.
Nine new leaders enter the fray from Dido of Phoenicia to Mattias Corvinus, the Raven King of Hungary. Even Eleanor of Aquitaine joins the roster. She will be the first leader who rules two different civs, France and England. If you haven't checked out the unique perks that these civs and leaders have, you can read our preliminary tier list.
Metro Exodus
Release Date: February 15
Developer: 4A Games
Publisher: Deep Silver
Although disasters and climate change will slowly turn your map into a wasteland in Civilization VI: Gathering Storm, in Metro Exodus you're already stepping into one from the get-go. In the bleak landscape of Russia, the aftermath of a devastating nuclear war, Artyom's story unfolds. Perhaps just as entertaining as Artyom's story are the numerous mishaps that plagued the title in recent weeks.
A number of fans were looking forward to the game releasing on Steam when Deep Silver suddenly partnered with Epic Games. That led to Metro Exodus becoming exclusive to the Epic Games Store instead. Backlash followed, and although 4A Games and Deep Silver remain committed to continuing the franchise on PCs, calls for boycotts remained prevalent.
Still, with the launch date looming, it's time we actually see how Metro Exodus stacks up solely as a video game. Well, at least outside of the controversies anyway.
Far Cry New Dawn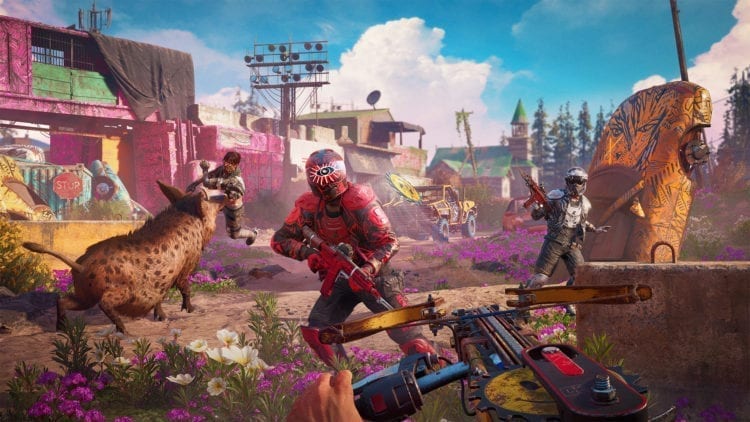 Release Date: February 15
Developer: Ubisoft
Publisher: Ubisoft
While the blow to Metro Exodus' reputation may not have been as devastating as the nuclear war that preceded the events of the game, another title lets you turn the effects of a nuclear apocalypse into a playground: Far Cry New Dawn.
The game is a direct sequel to Far Cry 5. Following the events of the game, a calamitous nuclear explosion hits Hope County, Montana. From the ashes rose a new order with raiders like the Highwaymen. Parts of the region have changed and new areas have opened up. Likewise, you'll notice that radiation has led to the mutation of the scenery and wildlife. The system requirements also seem fairly acceptable and not too demanding. Our very own editor-in-chief, Steven Wong, considers Far Cry New Dawn one of his most anticipated games this 2019 given how much he enjoyed its predecessor.
Crackdown 3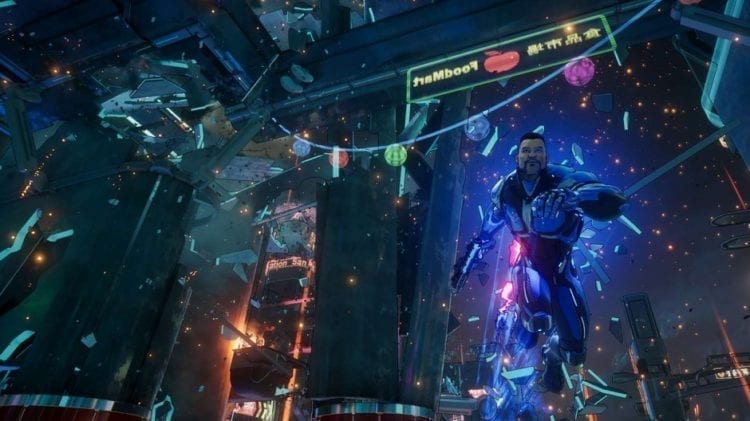 Release Date: February 15
Developer: Sumo Games
Publisher: Microsoft
"Finally, the Crack has come back…" okay, I'll stop. But yes, Crackdown 3 is finally here. The third game in the series was originally planned for a 2016 release date. That's gotten pushed back several times until the team finally settled on February 15, 2019.
Crackdown 3 will retain the action-packed gameplay that the series is known for. Additionally, it will include destructible environments and gangs retaliating if you've been very naughty. Their own kingpin might even come after you. A recent stress test also featured the "Agent Hunter" multiplayer mode. Think of it like Call of Duty's "Kill Confirmed" or Destiny 2's "Supremacy" modes where you need to pick up enemy tags or prevent your opponents from taking your teammates'.
The three-year wait is almost over. However, Crackdown 3 is going to be up against some stiff competition with several action shooters also releasing this week.
Jump Force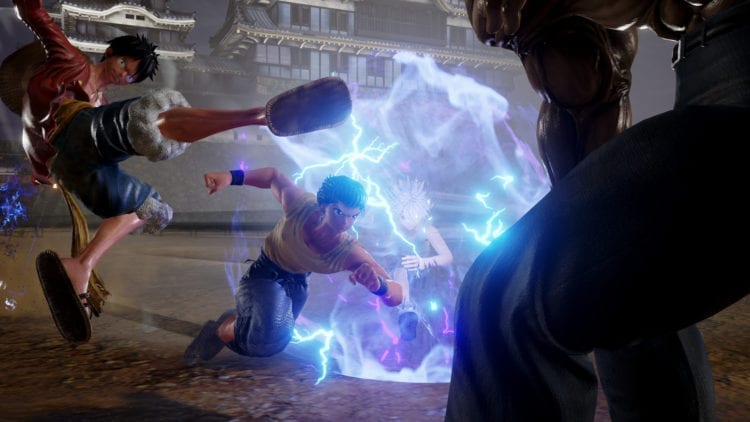 Release Date: February 15
Developer: Spike Chunsoft
Publisher: Bandai Namco
Four action shooters this week and three of them on the same day? Fans of the genre will probably have a hard time deciding. Goodness me, even Resident Evil 2 will get its "Ghost Survivors" free update on February 15! What about fans of fighting games, though? Well, if you're into the genre and you enjoy anime as well, then Jump Force would be right up your alley.
The anime battler from Spike Chunsoft will feature characters from an assortment of manga titles. It also celebrates the Weekly Shōnen Jump magazine's 50th anniversary. The star-studded cast is comprised of heroes (and villains) from Saint Seiya, Dragon Ball, One Piece, Naruto, Fist of the North Star, Hunter x Hunter, and more!
Perhaps a clash I'm excited to see would be Yusuke Urameshi (Yu Yu Hakusho) versus Himura Kenshin (Rurouni Kenshin). Both anime programs were extremely popular here in the Philippines when I was younger. The former was called Ghostfighter and the latter was known as Samurai X. It's also led to a few yelps when old childhood pranks involved a "reigan blast" in the behind, but those are stories for another day.
Next Week
This is an unbelievably packed week for PC game releases. Next week's PC game releases will include the remaster of a remaster, Yakuza Kiwami. Likewise, Sinner: Sacrifice for Redemption makes its way to Steam after being part of the "First on Discord" program last year. Oh, and there's a particular game called Anthem that's coming out. You might have heard of that one as well. We'll see you then.
---
Release dates listed are for North America.