Paul looks back at his gaming on 2017 and picks out the ones he enjoyed.
The rogue-like space shooter is back with new content which includes a new ship and missions.
Rockfish are back with a load of new content for their excellent rogue-like space shooter.
The much-requested HOTAS support has been added to Everspace in Rockfish's latest patch.
Rockfish continue to enhance their excellent rogue-like space shooter with a new mode and more tweaks.
A load of fixes which including updates to sort out VR issues in the rogue-like shooter.
Paul finally gets his hands on the finished game. Was it worth the wait? Have Rockfish delivered?
Handy hints and tips for budding space adventurers embarking on Rockfish's Everspace adventure.
A tease ahead of Rockfish Games' rogue-like space shooter which arrives nexr week.
Rockfish get ready to launch their rogue-like space shooter.
Rockfish are set to release their space game EVERSPACE into Steam Early Access at the start of September.
It's not too late to buy-in to Everspace's beta session, if that's something of interest. There's a new trailer too.
Paul checks out the alpha build of Rockfish's rogue-like space shooter.
Hands-on with new Rogue-like space shooter from Rockfish.
Space is calling as Rockfish get the alpha out the door.
The tasty looking space game from Rockfish stops crowdfunding soon.
Rockfish release a new video to show some of the visual effect improvements in their space action title.
New Call of Duty Black Ops 3 trailer, Everspace footage, Planet Coaster dev's video, Razer OSVR pre-orders open and many more.
More space action from the team at Rockfish with this new trailer.
It's already funded and there's a final day to go. VR does look like cracking fun.
Hooray! Rockfish hit their target and this is now a space game to watch out for. Thanks Chris Roberts.
Even death will help you progress in Rockfish's Everspace. The devs explain how it will work.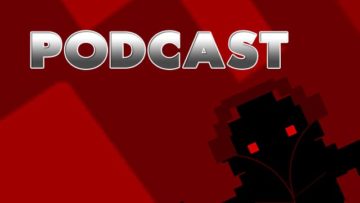 This week: Paul's Gamescom reports, featuring Dark Souls 3, food, Mafia 3, dating David Brevik, Cities: Skylines DLC, and much more.
Paul met up with Rockfish at Gamescom for a demonstration of the action-roguelike space title, Everspace.
Check out more of the fantastic visuals from this Unreal Engine 4 space shooter.
Active comments on PC Invasion: